Yes I know you might be a little heavier than you were before the pandemic. Your healthy eating habits may have flatlined over the last year. And you can't recall the last time you visited the doctor. Many healthcare providers are avoiding in-person visits for a vast scope of patient needs, from chronic condition therapies to mental health services to evaluating cough and cold symptoms.
People, however, require a way to continue receiving medical care while remaining in the comfort and safety of their homes. Since the beginning of the pandemic, we have started showing interest in Virtual Care and Telehealth. Now that's what I'm about to say…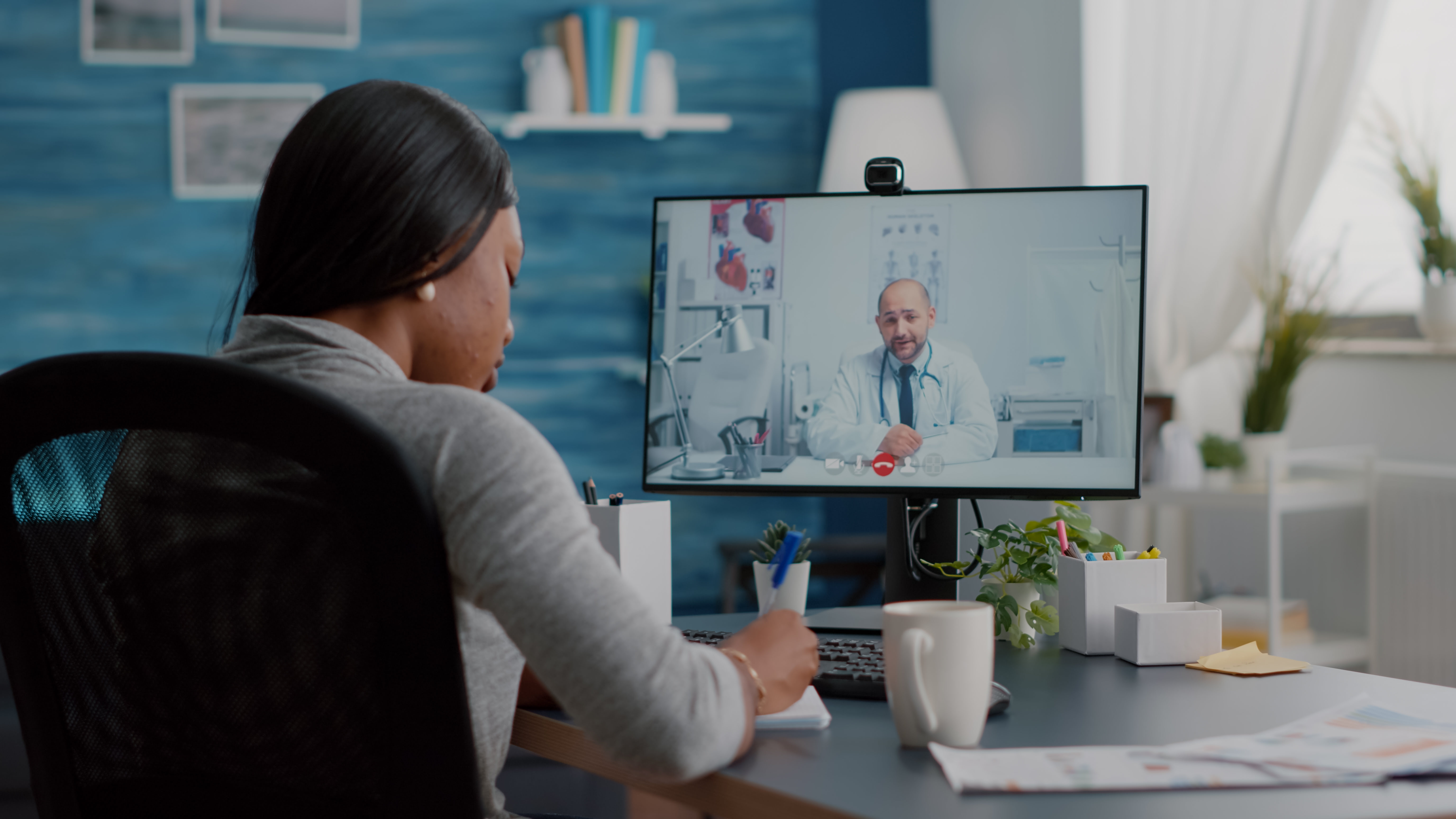 In recent times I took part in a webinar which is about the Pivot to Virtual Care: Keeping the momentum post-covid conducted by Stanford University, California. So the webinar was all about the discussion on virtualized care with four Telehealth Leaders from across the spectrum of digital health.
Each of the panelists shared their valuable learnings from the past few months. At the end of the webinar, the moderator of the session, Mintu Turakhia MD MAS Associate Professor, from the Stanford University School of Medicine, also the Executive Director of Stanford Center for digital health conducted a Q&A session for the panelists.
HOW DID STANFORD HEALTHCARE RESPOND TO COVID-19:
Firstly to interact with the audience, and get the stage & mass attention, Ms. Leslie Haas, MBA:  Manager of Digital Strategy Manager Stanford Health Care
Leslie holds the digital health strategy team at Stanford Health Care. In this role, she drives the strategic planning, prioritization, growth, and financial diligence for Stanford's digital health programs. She has also led the scoping and implementation of multiple programs at Stanford, including the second opinion offering, consult programs, and the National daily Health Survey.
She hosts annual digital symposiums and monthly collaborative calls that can lead digital health provider leaders to discuss success priorities and risks with adoption. They started by highlighting the programs that they had live at Stanford Healthcare before Covid.
They had two, direct-to-consumer options available, and two provider-to-provider offerings live to the consumer.
The first option would be scheduling video visits that allow the patients to interact with their physicians.
Patients across the globe can request an online second opinion & a Stanford Specialist from one of the Six Specialties will review the medical records and provide recommendations regarding Diagnosis & Treatment Options.
E-console clients allow providers to consult virtually with other providers, delivering more specialty expertise to local providers.
The Stanford Telestroke program & Acute Teleneurology Program was organized through which the partner Hospital's facilities were able to consult with the stroke team to provide expert consultations.
To reduce exposure risk for patients and providers, and also to continue to deliver safe care, Stanford Health scaled its existing Virtual Health Programs to new specialties, provider use cases, and locations, and also launched new programs
Nextly was Jeff Kosowsky, the Managing Director of SVP Corporate Development & Strategic Solutions & Interim CEO of Amwell and Cleveland Clinic Joint Venture. Let us now see about the insights he gave to the audience.
About Cleveland Clinic's & Amwell's collaborations and contributions,
They improve access and the quality of care provided. They have combined Cleveland Clinic's clinical experience and Amwell's skills like trust with the platform, the partner ecosystem that connects with the workflows, etc. They collaborate with industry leaders such as Medtronic, Philips, and other pharmaceutical businesses.
Now Jeff explains about the,
Proactive Monitoring and symptomatic screening to reduce Employee & Employer Risks. It includes the following parameters:
Employee Monitoring
Clinical Protocols
Metrics & Analytics.
He defines a new paradigm of Care, and more significantly, how it reflects through Covid. The idea is to combine world-class care with cutting-edge technology. They engage with demand generators and massive consumer aggregators.
The major goal is to build a Telehealth Ecosystem Platform that can deliver more than just the face of the doctor, but also all other sorts of connectivity. Providing world-class digital care via digital innovation, remuneration of provider skills, user engagement, and monitoring, & so on.
The speaker next to the spotlight was Mr. Nate Favini, MD MS, the Chief Medical Officer @ forwarding.
Nate works in the innovative primary care practice that empowers top-rated doctors with advanced technology, reaching more people with better primary care. He leads Forward's teams of healthcare providers, oversees clinical operations, and supervises clinical product development for the organization.
And also Nate holds a master's degree in health policy and management from UCLA. Before entering medicine, he was a Peace Corps volunteer in Mozambique. I will jot down the important points that he gave out to the crowd through the webinar.
The launch of a new product called Forward at Home. It can be accessed from the convenience of your own home.
It delivers sensors to the patient's house, which includes a Blood Pressure Cuff, a Thermometer, and a Pulse Oximeter, which is used to collect patients' initial vital signs as well as monitor changes in their vitals over time.
In addition to the above, a Mental Tool has been launched to help people understand the situation of Covid.
Here we finally come to the last speaker of the webinar, Mr. Gurmeet Sran, MD, the Chief Clinical Data Science Officer @ Dignity Health.
He is an internist in Berkeley, California, and is affiliated with Alta Bates Summit Medical Center-Berkeley. He received his medical degree from the Boston University School of Medicine and has been in practice for 6-10 years.
Dignity Health is a Catholic-based Non-Profit Healthcare system joined with the Catholic Health Initiatives. They formed a new company called Common Spirit Health in February 2019. It mainly focuses on building more of a Continuum-longitudinal Care understanding of the patient's analytics, predictive, and workflow improvement.
He explains the methods established to improve forecasting of a patient's condition and uses the existing data to do recent surge forecasts that are used to explain to the Senior Executives. By completing an information review of the systems form before a clinic visit, the patient can be correctly triaged.
These were the digital care provided by the company and the following points include:
Digital (In) Equity- The chasm
Ensuring Inclusively
Reducing biases in Access
Reducing Biases in Data Modeling
Shift to Continuum Of Care
Ufff! that's a ton of information up there. Now you would have known why I got inspired by this webinar. See you guys in the next blog…
With lots & loads of positivity, talent & love, the Spritle Team❤️.
Also, do follow us on Facebook, Instagram, LinkedIn, Twitter, and Youtube.