One-Stop Solution For Your Airport
Simplify airport management by bringing all your maintenance forums and vendor data into one centralized platform with us!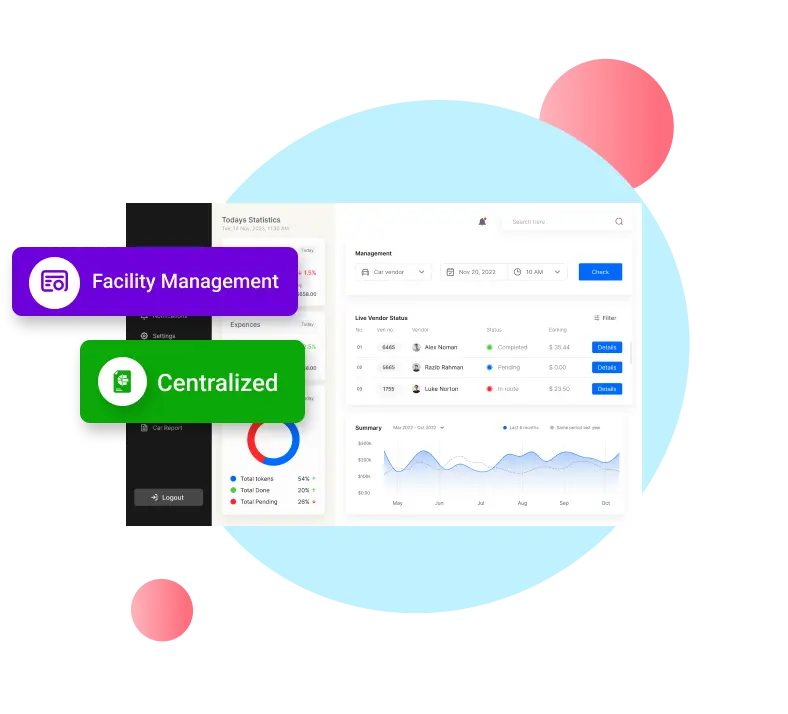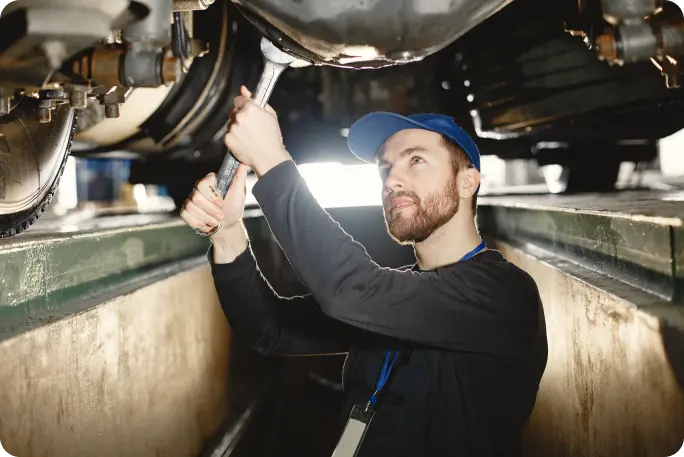 Track Metrics and Streamline Airport Operations!
Track all your maintenance tasks and empower your team to leverage real-time data and metrics by getting hold of exclusive reports through our solution.
Reports and Analytics

Our airport management solution monitors all your IoT sensors and generates real-time data to assist your maintenance teams

Predictive and Preventive Maintenance

Our centralized solution for airports reinforces predictive and preventive maintenance and streamlines all airport management tasks.
Build Collaborative Teams With Our Solution!
Terminals, runways, lifts, facilities, etc., airports have a vast area and need the involvement of all the internal and external teams to deliver the best customer experience. Our solution:
Consolidates airport data
Resolves fault tickets
Notifies team members
Broadcast messages
Manages Energy usage
Saves resources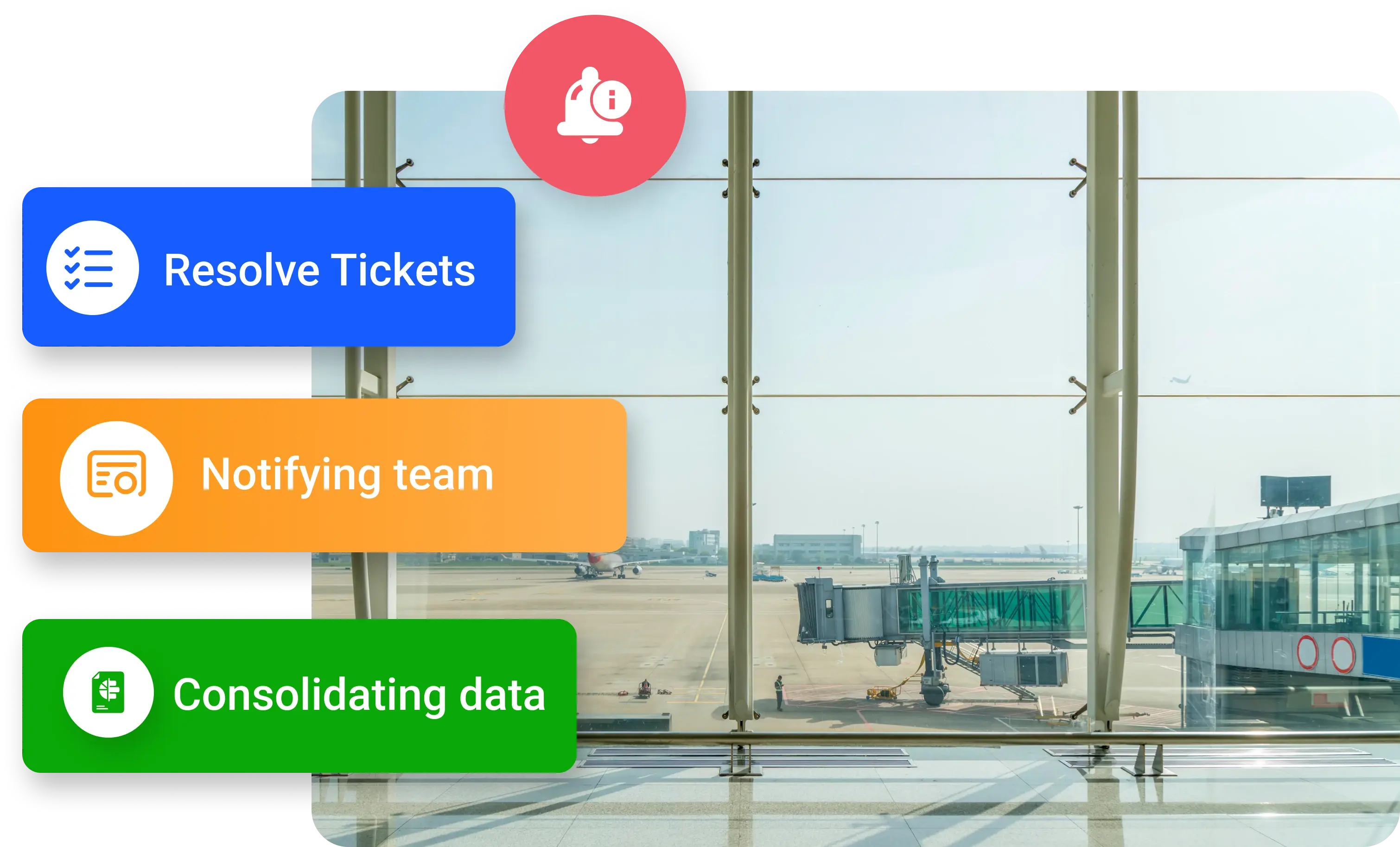 Upscale Your Airport Maintenance Productivity
Airport Maintenance is a comprehensive task that involves a series of challenges and thereby needs a holistic approach to get things done. Our solution introduces automation and helps your team with the following benefits:
Track maintenance tasks
Consolidated platform
Automate fault resolution
Rainfall alerts
Mobile App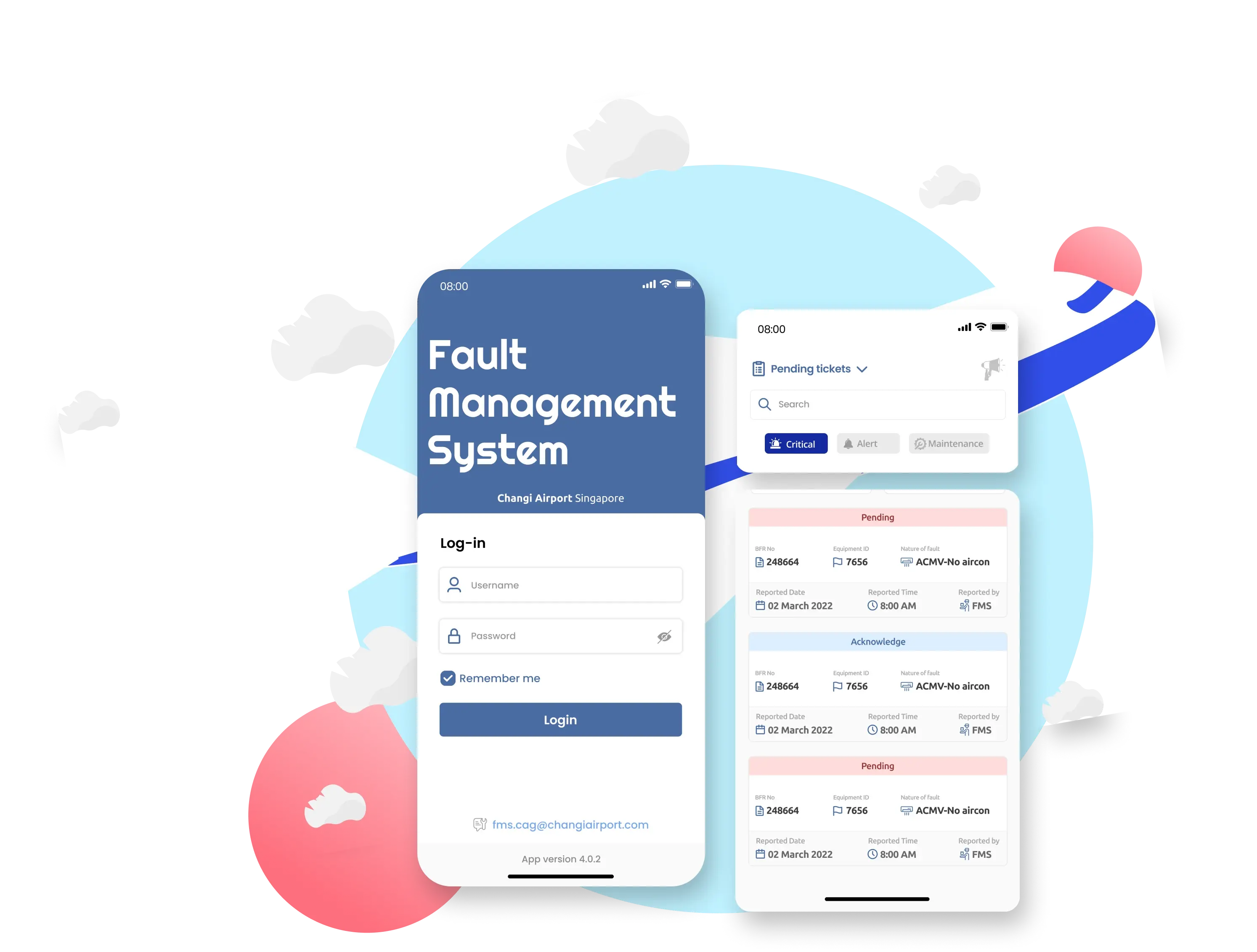 Why Integrate with SDP?
Our AI Voice Bots enhancing patient experience for an Eye Hospital in Singapore by initiating Human-like conversation via calls to
With SLAs, automation, and customizable workflows in place, every incident is handled quickly and efficiently.
Assists in monitoring all-natural calamities in order to prevent incidents.
Asset inventory provides a better understanding of your assets and infrastructure.
SDP's Web interface is designed to be simple. Users can choose new services and track the status of those services.