Achieve Hospital Automation 4.0 With Us!
With changing tech scape, embrace and implement our healthcare app services to automate and implement cutting-edge changes in your healthcare!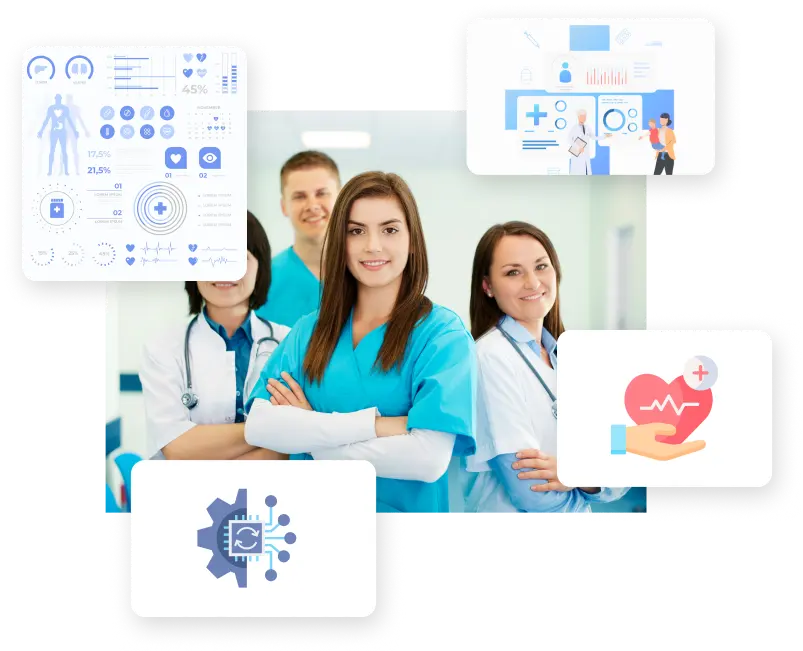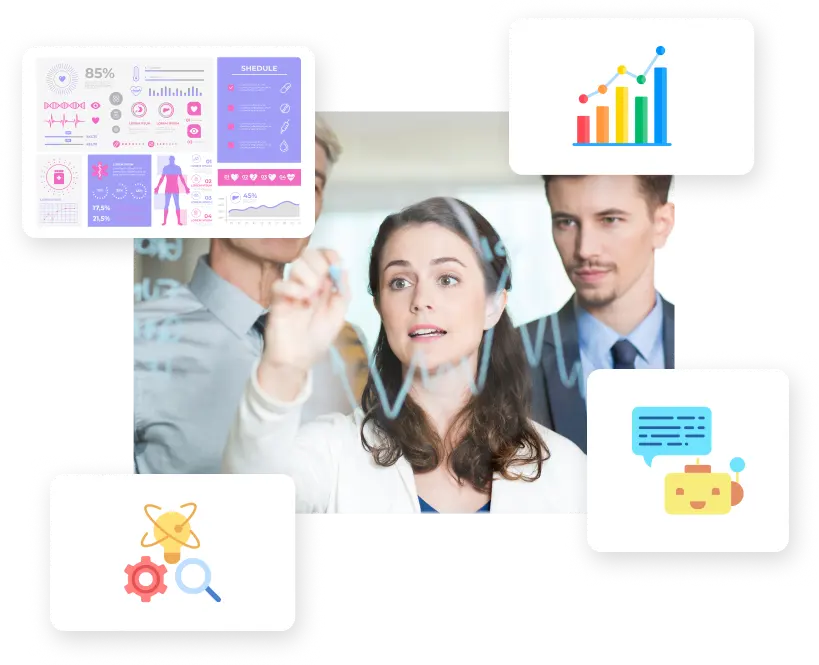 Leverage and Visualize Real-Time Healthcare Data!
Delivering quality health services need data. Our data analysts create customized dashboards for your healthcare service needs!
Comprehensive Reports

Take charge of multiple reports from different aspects to get a holistic perspective.

Visualized Analytics

Leverage analytical data to speed up your decision-making and enhance your services.
Get Your Healthcare Apps Customized Today!
Transform your healthcare operations with our customized app development services. Our expert team will work with you to create tailor-made apps that cater to your hospital or pharmaceutical company's specific requirements.
Our solutions simplify the patient data management process, making it easier to collect and manage. Connect with us today to learn more about our healthcare app development services and how we can help you achieve your goals.