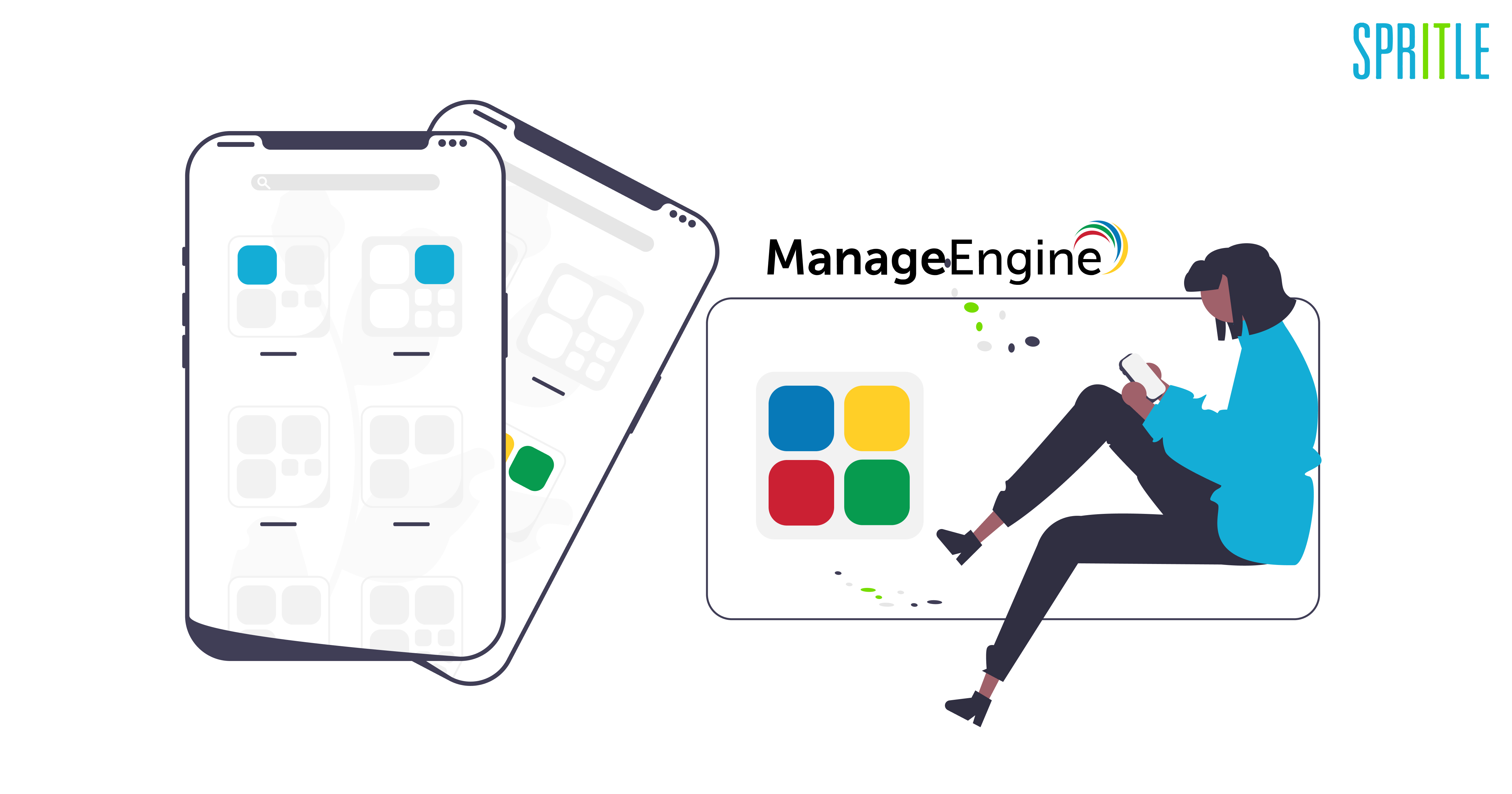 The use of mobile devices in organizations is rapidly increasing however simultaneously corporate data breaches are also escalating. In this blog, I would like to take you all through the Mobile Device Manager (MDM Plus), a comprehensive mobile device management solution owned by ManageEngine, the IT division of Zoho corporation.
The idea behind Mobile Device Manager is to manage all the devices and operating systems used in an organization. Many types of devices like Bring Your Own devices (BYOD), and Corporate Owned Personally Enabled (COPE) devices in the organization have spiked the work of IT Administrators.
Any IT admin hearing about the features of the Mobile Device Manager plus would feel so delighted. That's how the product appears to be very helpful from bulk enrollment of devices to restrict features.
I would like to take you all through a few specified features of MDM plus from an End User perspective which proves to empower the enterprise workforce. Also, explain in detail the use case we implemented for one of our clients using ManageEngine MDM Plus.
Now let's dive into the blog!
App distribution made easy/ Enrollment of bulk devices: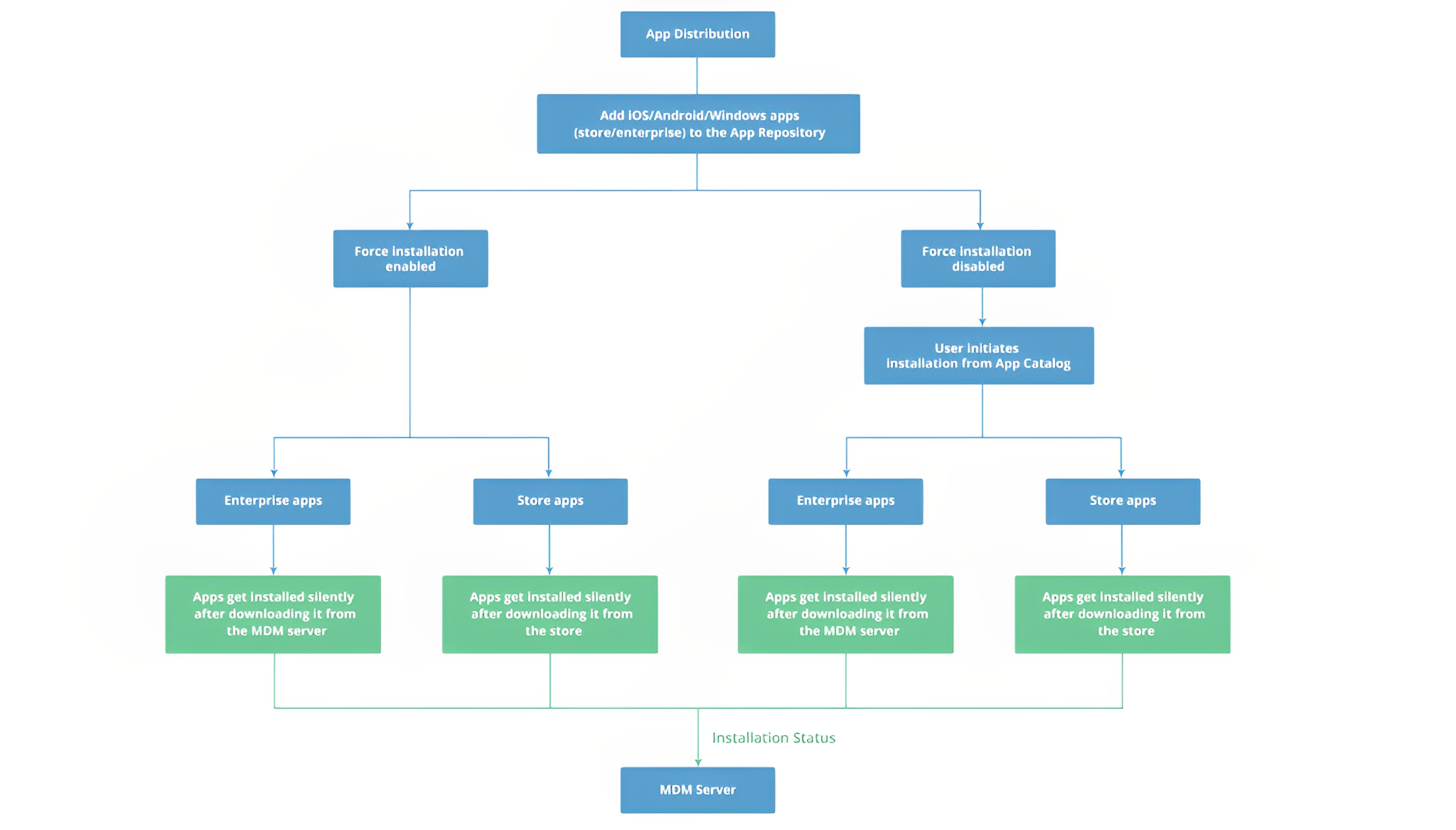 Distributing apps to all the required devices one by one in an organization is a hectic task. With MDM Plus, you can group all the devices and associate the devices with the profiles of the users. By grouping all the devices, you will be able to bulk distribute the applications.
Restrict Devices:
MDM plus has a Kiosk mode that allows you to restrict users from using a particular set of apps. This feature protects corporate data from being transferred to personal devices. In simple terms, you can lockdown devices depending on networks, locations, storage, browsers, keyboards, and applications to keep corporate data secured.
The Kiosk mode allows you to reset the passcode and the mode can be paused at any time.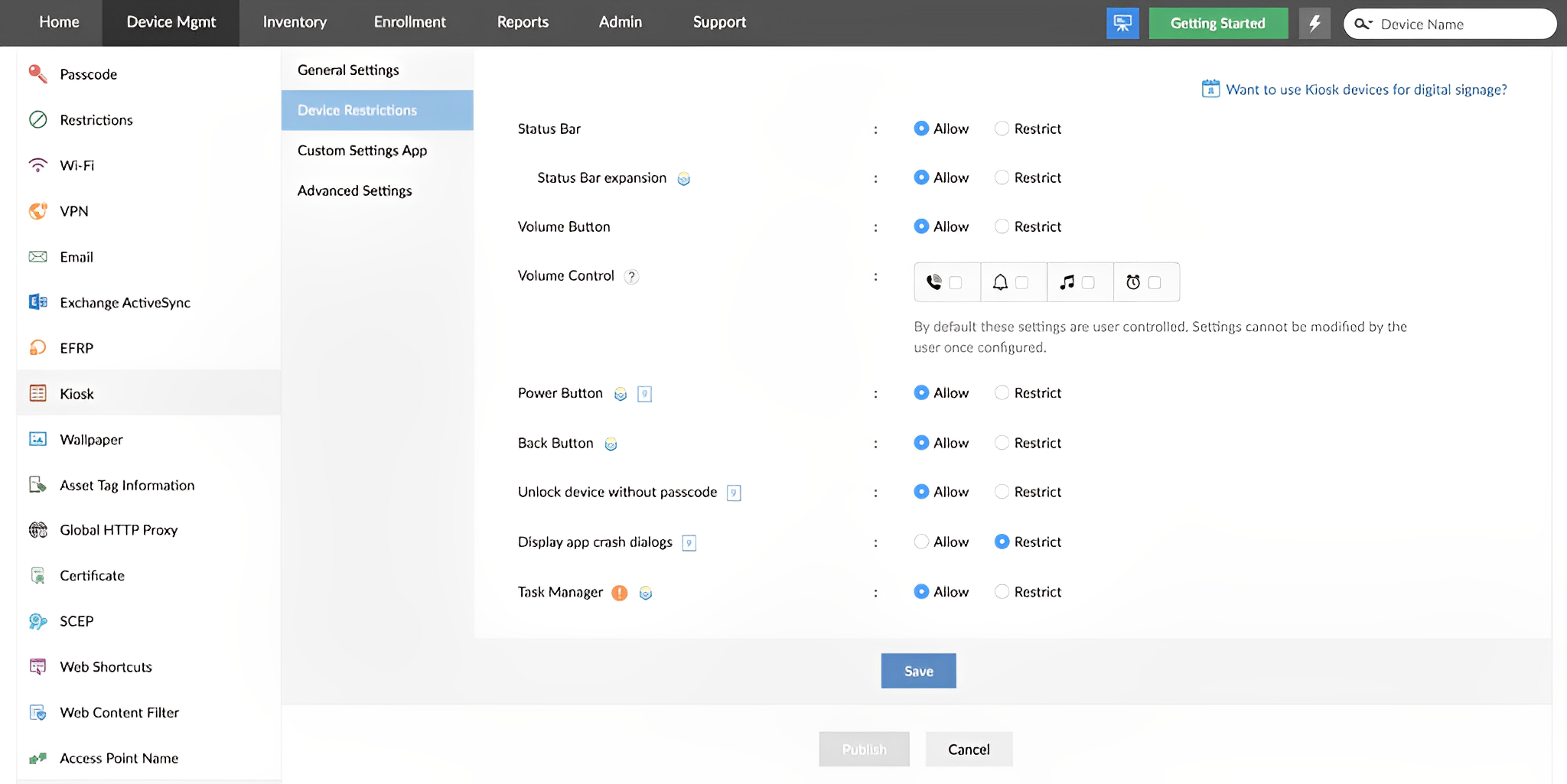 Keep work apps & personal apps apart:
When there is a BYOD culture, the separation of personal from work applications appears to be very important. The MDM plus lets you separate the applications to ensure the corporate policy. This segregation ensures the increase in productivity of employees from being distracted.
Remote control:
Even remote devices in an organization can be taken control of and viewed, without any user intervention. MDM here works as a built-in remote control tool with unattended access.
This helps in troubleshooting issues remotely and also can take remote measures like locking and locating the devices when the devices move across the permitted location.
Data deletion from Lost Devices:
All the data in the devices can be completely erased, the device turns into a new one. Selected data can also be wiped. If devices related to an organization are jail-broken or lost, then the corporate data present in the devices can be erased completely when it is present within the organization's network.
Secure Content Management:
Ensure all the contents downloaded from corporate applications are opened only by applications allowed by MDM. This content management feature allows you to download multiple documents at once and let you store them offline.
Adding tags to the content helps you in sorting it out with ease. IT admins can create security policies before sharing the content, so as to secure the document.
Audits & Reports:
This feature in MDM plus helps to keep a track of activities performed by the users and interactive dashboards to view detailed reports on your endpoints.
Also, pre-prepared reports having every detail of devices are available. A summary of all the devices and their usage can be viewed and customized accordingly.
A brief description of our project where we implemented MDM:
A quick overview of the project we implemented: Transformation project to automate and streamline the fault management operation situated at various terminals of an airport and to monitor, track and assist the on-premise faults and allow remote technicians to get notified of all the faults using a mobile application. Below are the features of the Mobile Device Manager Plus we have used in the project.
Application Management
Profile Management
Asset Management
Device Onboarding
Security Management
Geofencing
Location History
Remote Control
OS Update Management
Application Management feature helped in managing our Fault Management System application in all the mobile devices used inside the airport. This feature ensures that the application stays updated and runs in the latest version available.
Geofencing ensures that if any device moves out of the permitted location, the admin is alerted and notified which enables the admin to lock either the device or application in order to prevent it from being misused.
Remote control feature helped in approaching the remote devices with unattended access and also troubleshooting the issues easily. With this feature, we were able to view, control and fix real-time issues of all the devices remotely.
I hope this blog would have given you an idea about the key features of ManageEngine Mobile Device Manager Plus and the real-time use case that we implemented for one of the award-winning airports in Asia.
Not only Mobile Device Manager Plus, but there are also many other services offered by ManageEngine that are easily integrable & scalable with your new/ existing system and Spritle leverages the integration in a more easy way.
Let us all meet in another blog where I will explain more in detail about the major features of ManageEngine ServiceDesk Plus and some real-time use cases we implemented just like this blog.
Until then keep expecting the best as always! Happy Learning!