Reading is a significant activity but sadly a lost habit. We at Spritle were motivated to cultivate a culture within and came up with this idea of a club named Spritle Page Turners #spritepageturners
Every member in the club gets to pick a book and read as per their convenience, although we have also allocated a dedicated reading time between work(every Friday at 5:00 pm) We choose our terrace sit-out area for this and turns out, with the Sunset and a hot cuppa coffee, It was perfect for a pleasant and indulged reading experience.
In the end, everyone gets to speak out about their read, share the author's perspective, their understanding of the context and the impact they have had.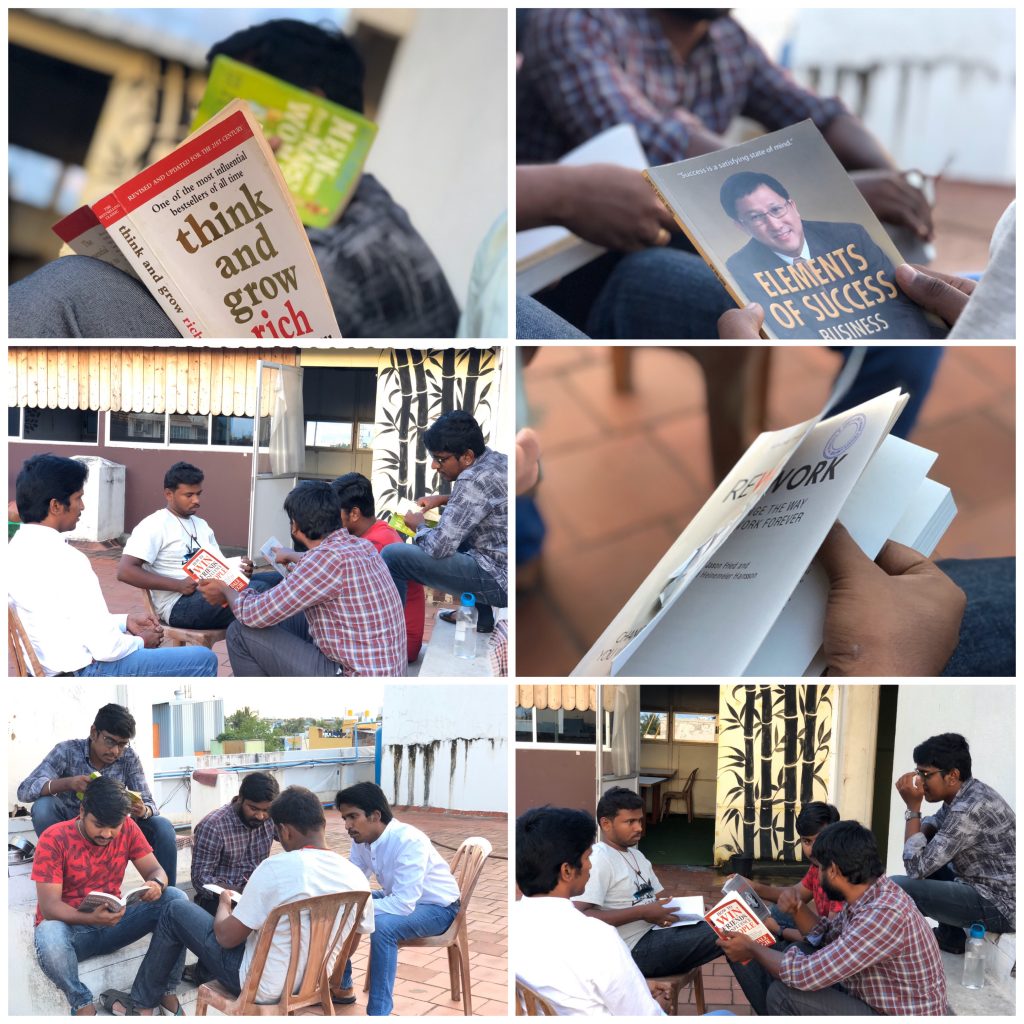 We had a great session this week as well, however it slowly turned into a conversational session where we went on to share our real-life experiences to match some of the examples in the book. It's still a win considering the main motive is to improve our presentation skills, vocabulary and confidence.
Our book club welcomes Satish who joined Page Turners this week.
Below are the page-turners in the club and some of the interesting books we are reading:
Oh & guess what? reading habit can protect you from Alzheimer's disease, reading can keep your brain active and gives a different feel compared to listening or watching TV
Happy Reading 🙂