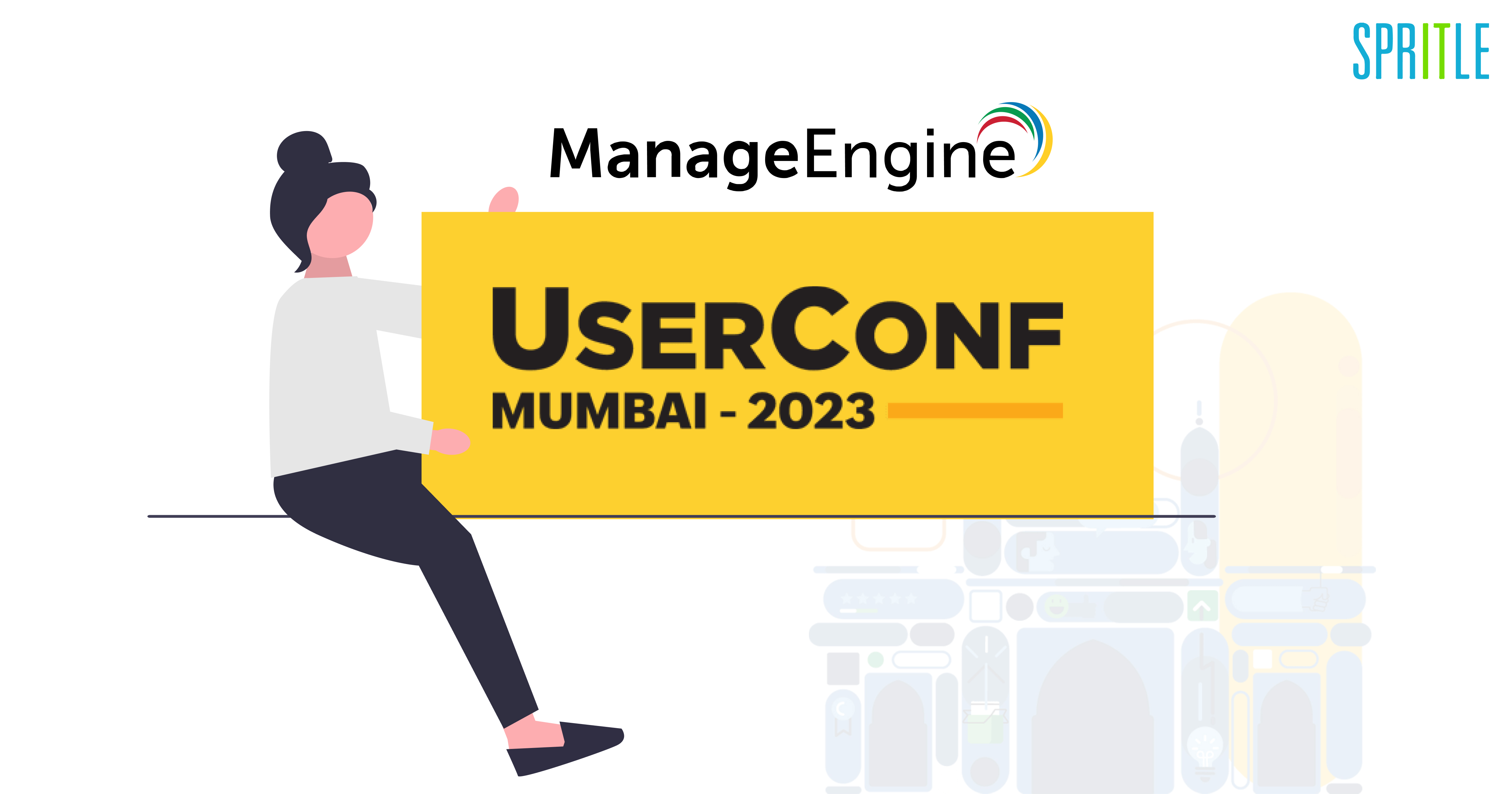 User conferences provide an excellent opportunity for professionals to network, learn, and share their expertise with others in their field.
I recently had the chance to participate in a user conference in Mumbai which was organized by ManageEngine and it was a fantastic opportunity to learn and expand my knowledge.
It was an enriching experience since this brought together experts from the technology industry, enthusiasts, and pupils.
Tech talks from Industry experts
The conference featured a fantastic lineup of industry experts who shared their insights and knowledge on the most recent trends and developments in the field.
One of the most inspiring speakers was the co-founder & Vice president of Zoho who discussed the future of Digital Enterprise. And the panel discussion on how IT can shape the future of digital enterprise was so relatable to the day to day life.
The technical workshops
The conference had several technical workshops on various products of ManageEngine where participants could learn about the most recent advancements. The workshops were led by the ManageEngine product team and were both informative and interactive.
Our team from Spritle attended the Unified Service Management Session which was led by (Ashwin, Prince, Charles & Sai Lakshmi). The two-day session had a lot of insights that we took back with us.
Networking Bash
The conference also served as a networking opportunity in addition to the workshops. Participants were able to interact with one another, exchange ideas, and form new relationships. This was particularly useful for those looking to expand their professional network or find new job opportunities.
The organizers had arranged a variety of delicious meals, including traditional Indian dishes, to be served throughout the day. This was a great way to take a break and enjoy some delicious food with fellow attendees.
Overall, the user conference in Mumbai was a fantastic experience. The event was well-rounded with a combination of technical workshops, networking opportunities, and delicious food.
I would definitely recommend attending such a conference to anyone who is looking to learn more about their field, meet new people, and have a great time.