The moment Freshdesk has announced the hackathon event Save The Hacker 2017, four of us from our company Spritle were sparkled up with interest and proposed our idea. Here is the outline of our experience.
We had diverse tracks to participate in the hackathon. Like Startup village, SPI cinemas, Hasura were the official tracks available. Startup village is a sponsor for the event which lets students to collaborate and build awesome apps. SPI cinemas is one other sponsor which themed with enhancing the experience of movie goers. It is a discrete track for the software professionals. Hasura which is BaaS (Backend as a service) has facilitated their platform to the participants. In specific, there were five official sponsors along with AWS service where they have granted free credit scores for the people who takes leverage on the AWS platform.
The four of us brain stormed and came up with the idea of using Social media for ordering movie tickets.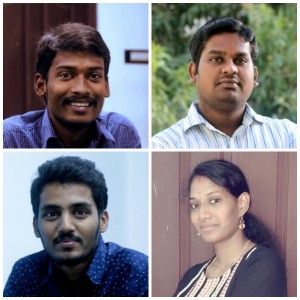 Here is our idea illustrated using mind map (Thanks Coggle)



As you could see, the whole idea is to take leverage of Social media like Twitter and Facebook, that aids us in booking movie tickets and other related pieces that revolves around cinemas. Few days later, email box popped up with a message from Hackathon Team relieving that we were shortlisted. Excited. We had turn up for the event and it had commence with welcome address, keynote speech, panel discussion on 'Bro culture in Tech', 'Diversity in Tech' etc. CEOs of various companies and event hosting company staffs were initiated it. We are then provided with Hackathon instructions and overall agenda of the event.
We decided to use these tech stacks: Twitter live stream API, Custom API, Sidekiq process, Public stream API, Ruby on Rails, Nodejs, Heroku, Html5 and other related tools.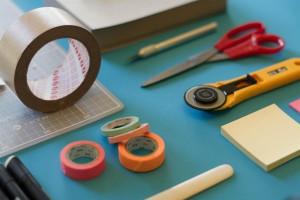 Coding has begun; Lots of high energised contestants have kicked off to give life to their ideas. Splendid. In between, we had been treated with great hospitality, loads of live snacks. we had initiate our move on the app. We are delightful that our idea has impressed SPI cinemas's reviewing team and we felt good about it. The best part is we managed to build a working prototype by end of the 36 hours session.
You can see our business plan pitch here https://goo.gl/9OVuC4
The idea or the web app did not make it further. Reviewers have shared their positive and negative thoughts. Although, we had a great experience in perspective of learning new ideas, implementation details and lots more on the web app end.
Few other folks built apps with tech stacks ranging from WebVR, Machine learning, IOT, Image processing, and lots more to simple CRUD. Social cause, Government related assistance, Healthcare related and other domains were spotted too. We want to showcase some of the other ideas:
What other ideas we liked?
BruitBuster app, rumors/scams detection app using algorithm that cross-checks from search engines and social media. – They bagged the first prize
Developing 3D animation for cinema posters using augmented reality.
Ecommerce kinda app with WebVR.
Adventurous trip app, featuring the road conditions, area of cautions, camping, fuel stations etc.
You can find more information, pictures, ideas on Twitter (https://goo.gl/7i4kYE) and FB (https://goo.gl/zPqdJd).
Altogether we loved the whole 36 hours at Freshdesk and Its completely worth. We look forward for year 2018 event and urge others to contest in it.