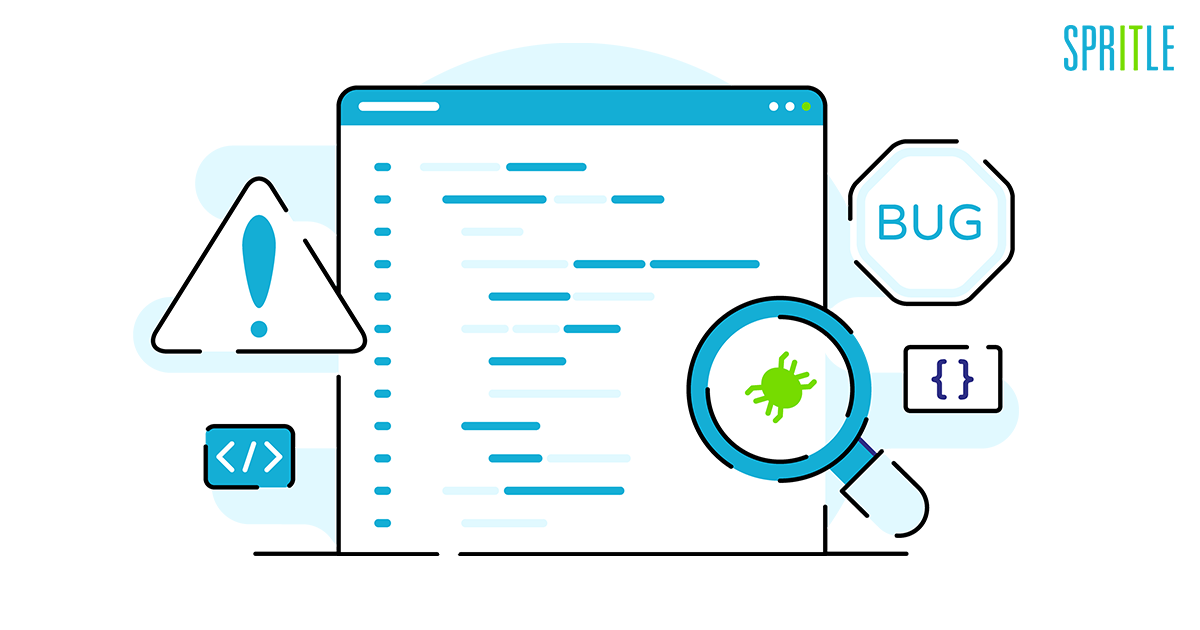 Are you an aspiring Tester who wants to learn Automation testing, but you are not familiar with the coding pre-requisites? This blog is for you! Before we jump right into the blog, let us first understand what is no-code automation testing and what a no-code automation testing tool is.
The process of creating automated tests without the need to write any code at all is No Code or Codeless Automation Testing. Similarly, a no-code automation testing tool aids in the creation of automated software testing activities. These tools require the least amount of human input.
Once an automated task is defined, the tools perform in accordance with it when a certain trigger is activated. It's only for non-technical people who aren't familiar with coding like me. Now with that out of the way let us go through the "Top 3 No-Code Automation Testing Tools."
1. Katalon Studio
Free trial: Available
Katalon Studio is a Web, API, Mobile (Android & iOS), and Desktop supported automation tool designed for both novice and experienced testers. It has unique capabilities that make it simple to build automated tests for any platform, regardless of application complexity.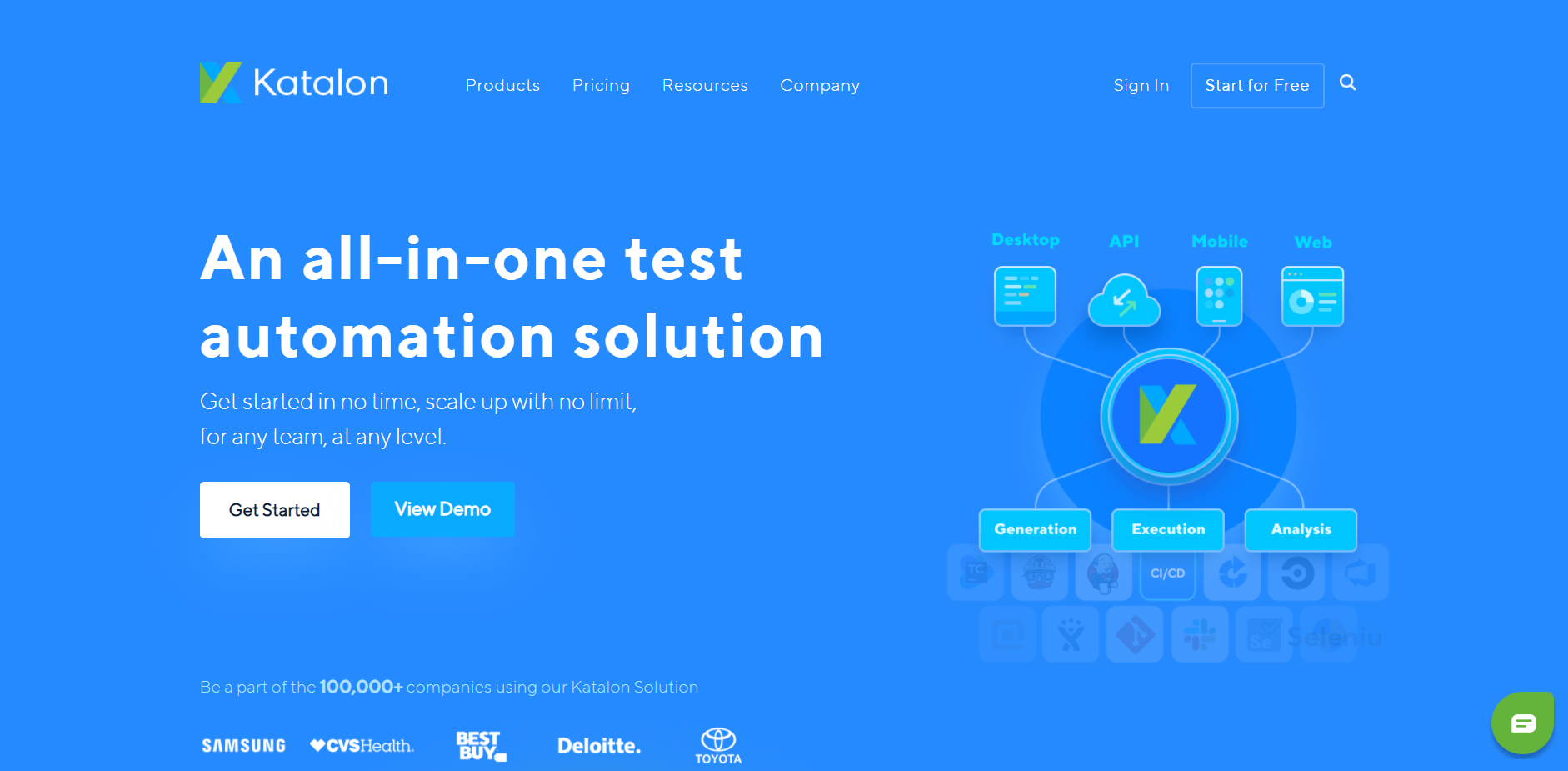 It provides a complete collection of facilities for directing test stages, script creation, reporting test results, and much more. Also, it provides templates for process and interfaces customization to testers who lack the necessary programming skills. The tool's purpose is to make automation more accessible to everyone.
Furthermore, the installation setup and execution will be demonstrated and written down in a series of blogs that will also consist of web and mobile application testing.
Pros:
• It's simple to use and adopt for non-technical people.
• There's no need for complicated setup or programming.
• Dashboards and Reports are used to provide analytics.
• Provides software updates to aid in software improvement.
• An extremely responsive forum that assists in the solution of any issues.
• Integrated with JIRA, GIT, Jenkins, etc without a hitch.

Cons:
• Addressing errors can sometimes be problematic.
• Debugging can be time-consuming.
• No, the error check is done at compilation time.
2. Perfecto
Free trial: 14days free trial available
Perfecto is a popular Web and Mobile (Android & iOS) app testing platform, and being It's an all-in-one platform that takes care of everything from conception to completion, it proves to be a dependable unified platform. You can access the cloud for end-to-end testing from anywhere in the world.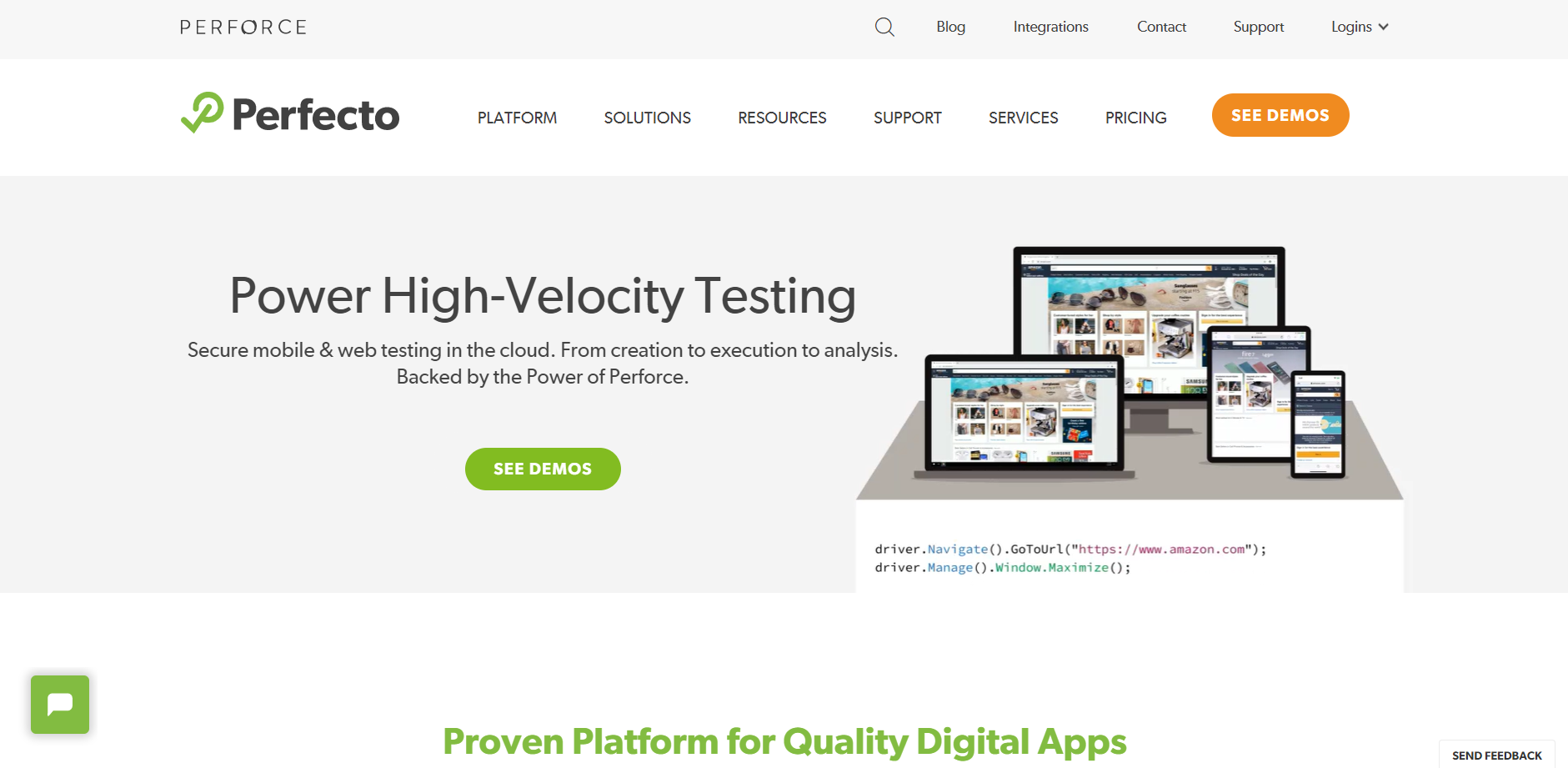 Mobile devices, Virtual machines, real Macs, simulators, and emulators are all good options for testing. It is also preferred by top verticals such as banking, healthcare, finance, retail, technology & media due to its improved testing methodology and highly efficient test execution with security management.
Pros:
• It can perform AI-driven test maintenance.
• A dashboard that shows reports and analytics.
• It's a product that can be modified to any level.
• It fulfills all of the organization's mobile and web testing requirements.
• Assists QA and Developers in obtaining faster feedback.
• Reusability of tests is possible.

Cons:
• Provides full site functionality, but on Android and iOS devices, this may be limited.
• The License model is a little on the pricey side.
• It can be difficult to reproduce failures on cloud-connected devices at times.
3. AccelQ
Free trial: Available
AccelQ is the first cloud-based test automation platform that performs API and web testing without requiring to write a single line of code. Quality Driven Development (QCD) is one of its features that aids in the implementation of Quality and Agile Methodologies. It also helps IT teams of all sizes to speed up their testing process by automating the key components of the lifecycle, such as test design, planning, creation, and execution.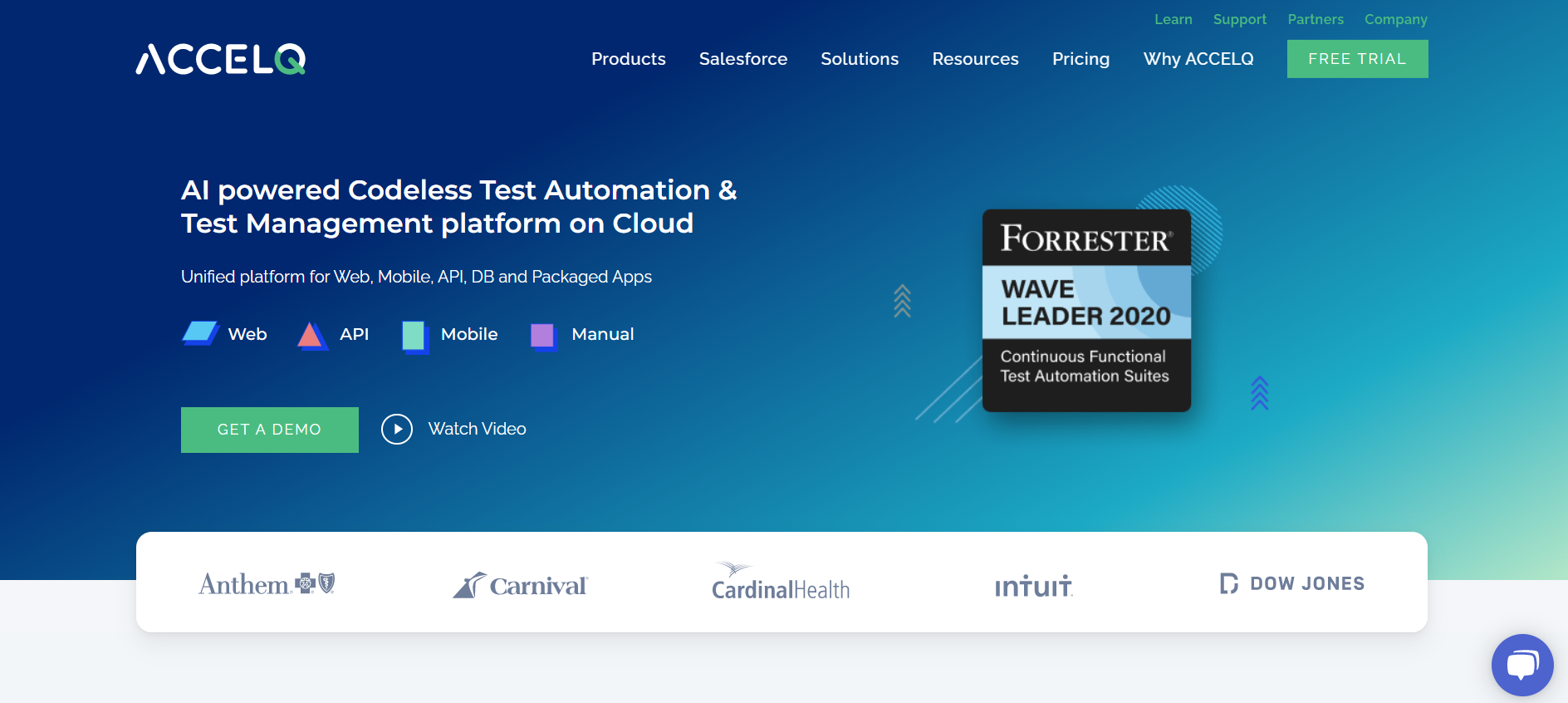 Pros:
• Simple English words and commands.
• No knowledge of scripting or coding is necessary.
• AI-based Test Automation.
• Support for web, API, database, and a variety of other tests at an advanced level.
• A large variety of generic procedures and expressions aid in finding the best match for automation across several platforms.

Cons:
• The price is a little on the expensive side.
• There are a few things that need to be enhanced.
With that, we have come to the end of our blog and these are my top 3 Automation testing tools that I not only recommend but also prefer to use due to their accessibilities and functions.
I hope this blog was of use to those of you out there who like reading content like this. More blogs are in the way to come, so stay tuned. Happy Testing!