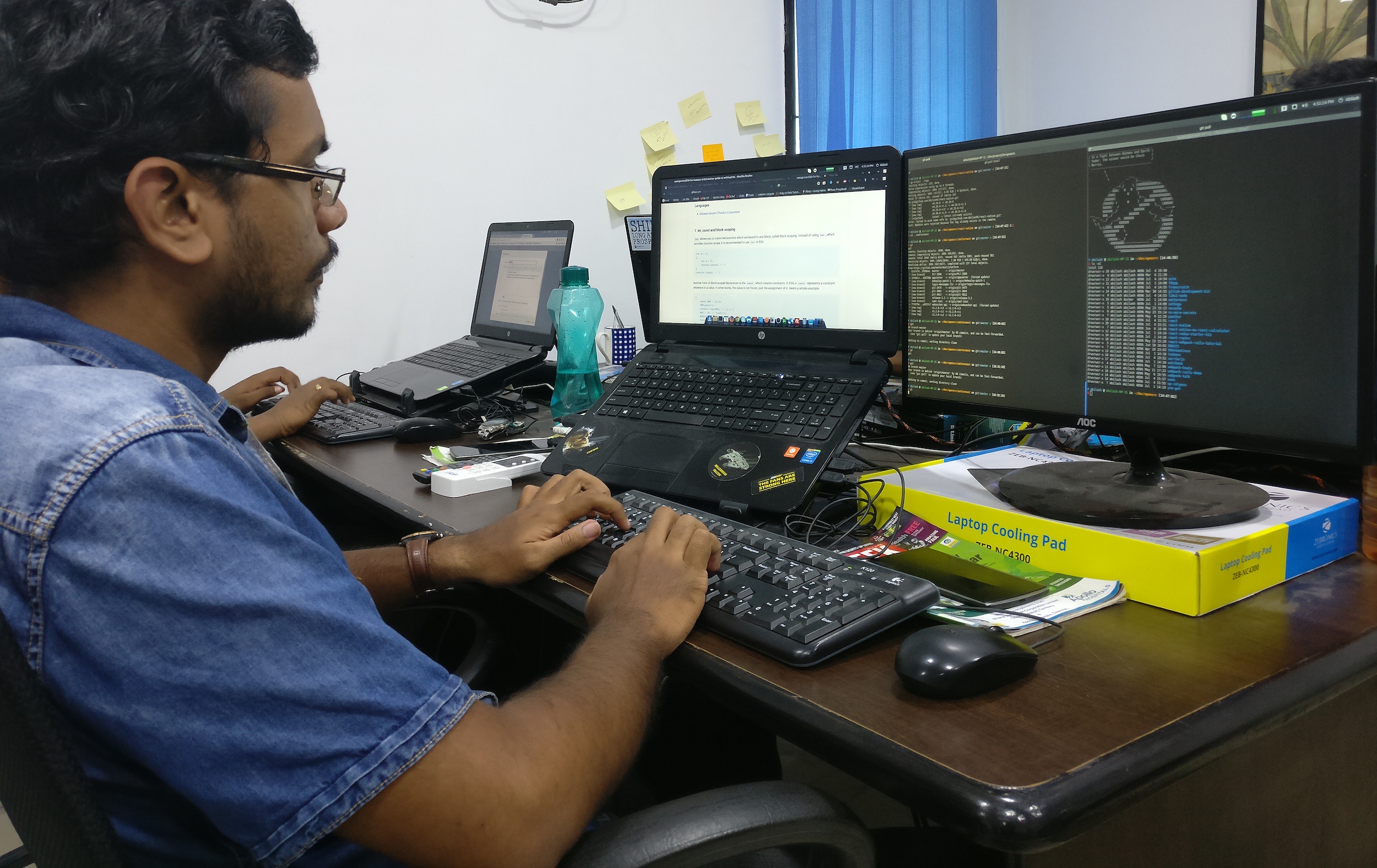 When did you know it was technology all along? Why Software Development?
My interest in software development started when I wrote small programs to help me with my math homework. I hated doing repetitive tasks where all you do is substitute values in a formula for the sake of memorising it. From there it became a hobby where I could create whatever I wanted, only limited by my imagination in the ways I could solve problems that people face.
What is something you like about Spritle?
It's the culture. Weekly sessions on the hottest topics around software development keep us updated and help us improve our skills. If we ever feel the need to talk with our co-founder Balaji, just invite him for a carrom match. The work environment is very organic and has no boundaries.
What was the most interesting thing you've worked on so far?
A couple of mobile apps on React Native when it first started supporting android on the earliest versions. Very few companies allow us to use cutting edge frameworks, placing their trust on it's developers. Spritle is one of them.
How do you see your future with Spritle?
Following Sprite's motto of 'Building awesome apps that people love to use' I hope to toy around even more with upcoming technologies in such apps and learn them before it becomes mainstream. This 'if you can, build it' kind of attitude is what keeps me going.
What was one of the best moment with Spritle?
It was when Spritle ran a campaign for open source contributions that made me an official contributor for the react-native repository. This is my best moment with Spritle so far, of which I am confident that many more will come.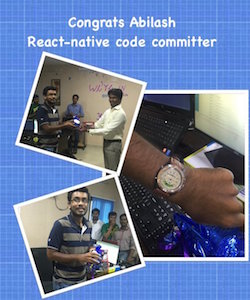 What's the best joke you read recently?
If you ever feel lonely, just dim down the lights and watch some horror movies. After a while, I doubt you would still feel the same way…
Something that you want to tell anyone joining Spritle?
Get ready to live your life, the way you like. Freedom is never scarce here at Spritle. You are encouraged to find your own path on your way to becoming a great developer while exploring all the possibilities so you have the best of what you choose.
What would you say is the best thing in Spritle?
The people with whom Spritle has been built are some of the most interesting you will ever meet. Stuck somewhere? Get guidance from them. Found something new? Learn it together with them. Have an interesting idea? Pitch it to them as a product. They support you in all endeavours no matter large or small.
---
GOT A PROJECT IN MIND?
Get in touch with us by checking the contact us form. We got the best engineers to help you.