A few years ago we started working with ManageEngine and successfully implemented it for one of the famous and busiest Airports in South Asia.
Before becoming the co-founder of Spritle software, I was a Java Architect and so the developer in me was always pushing me to create a clone of it and sell it on our own. When I first looked at ManageEngine, I felt it was just another Ticketing system with some workflow in it. This further made me think and take steps for cloning it as it was used by many big enterprises around the World.
As and when the requirements from that famous Airport started growing we dove deep, & I was amazed to see the way ManageEngine was able to handle those workflows and integrations. Our developers were able to build and deploy several plugins that talk to discrete systems and sync with ManageEngine.
I called my core team again and discussed cloning ME as the developer in me doesn't want to give up. We started looking deeper and deeper into ME architecture and kinda decided to start. Our project manager assigned to that Airport project called us to discuss a new workflow to be implemented in ME, while we were all looking for options, our Technical manager from ME Team (Jai Anand K) started giving us solutions. The ME core team from Zoho also started releasing new versions for us.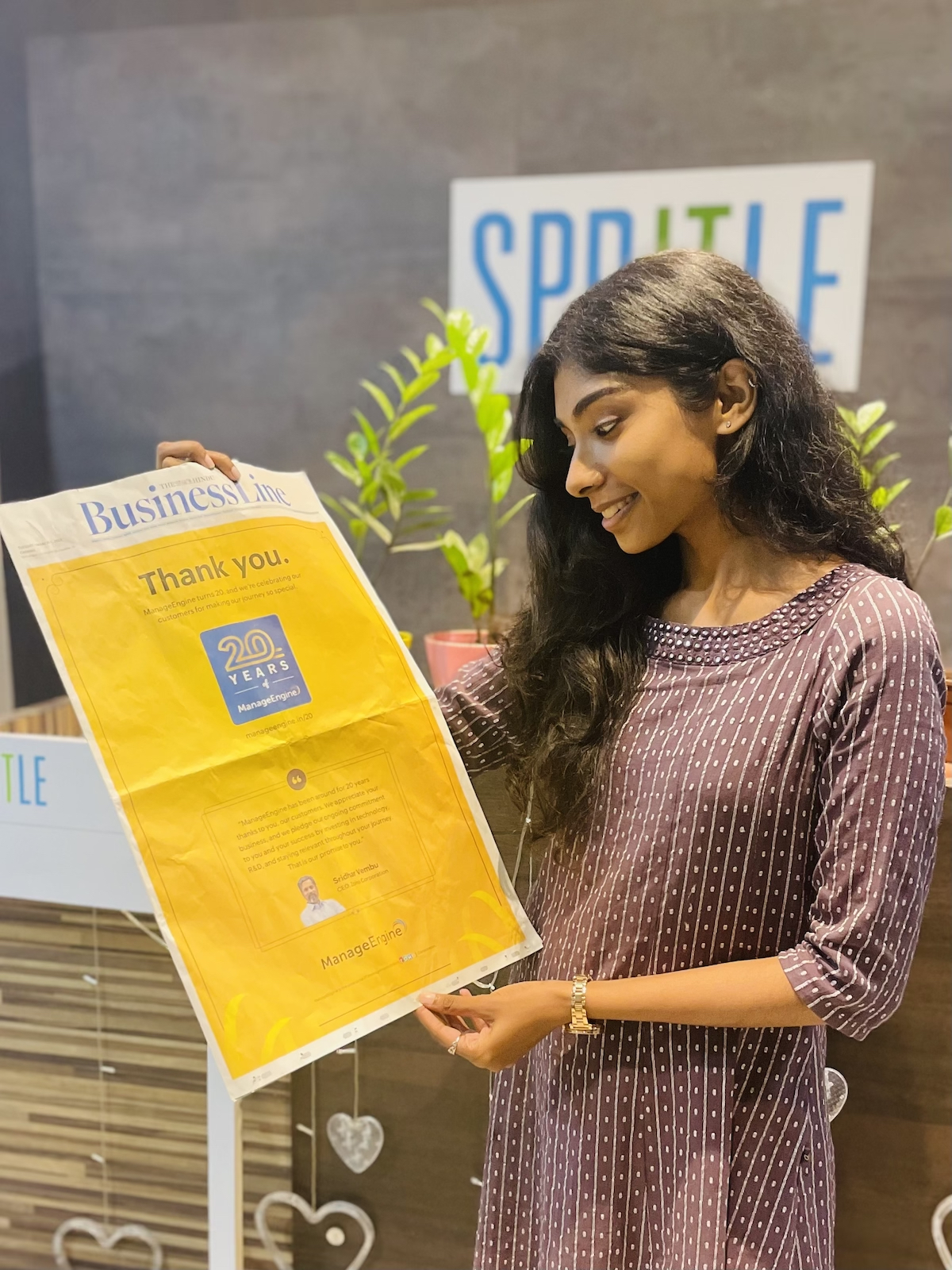 The tremendous support from the ManageEngine Team and the business support from Arun and Pagalavan of Zoho corp made us feel more and more committed to ManageEngine. We are also getting calls for the implementation of ManageEngine at various other places in South Asia.
20 years of ManageEngine, their hard work, and their commitment to customer service is not a thing that can be easily cloned. Best wishes to the ManageEngine Team.