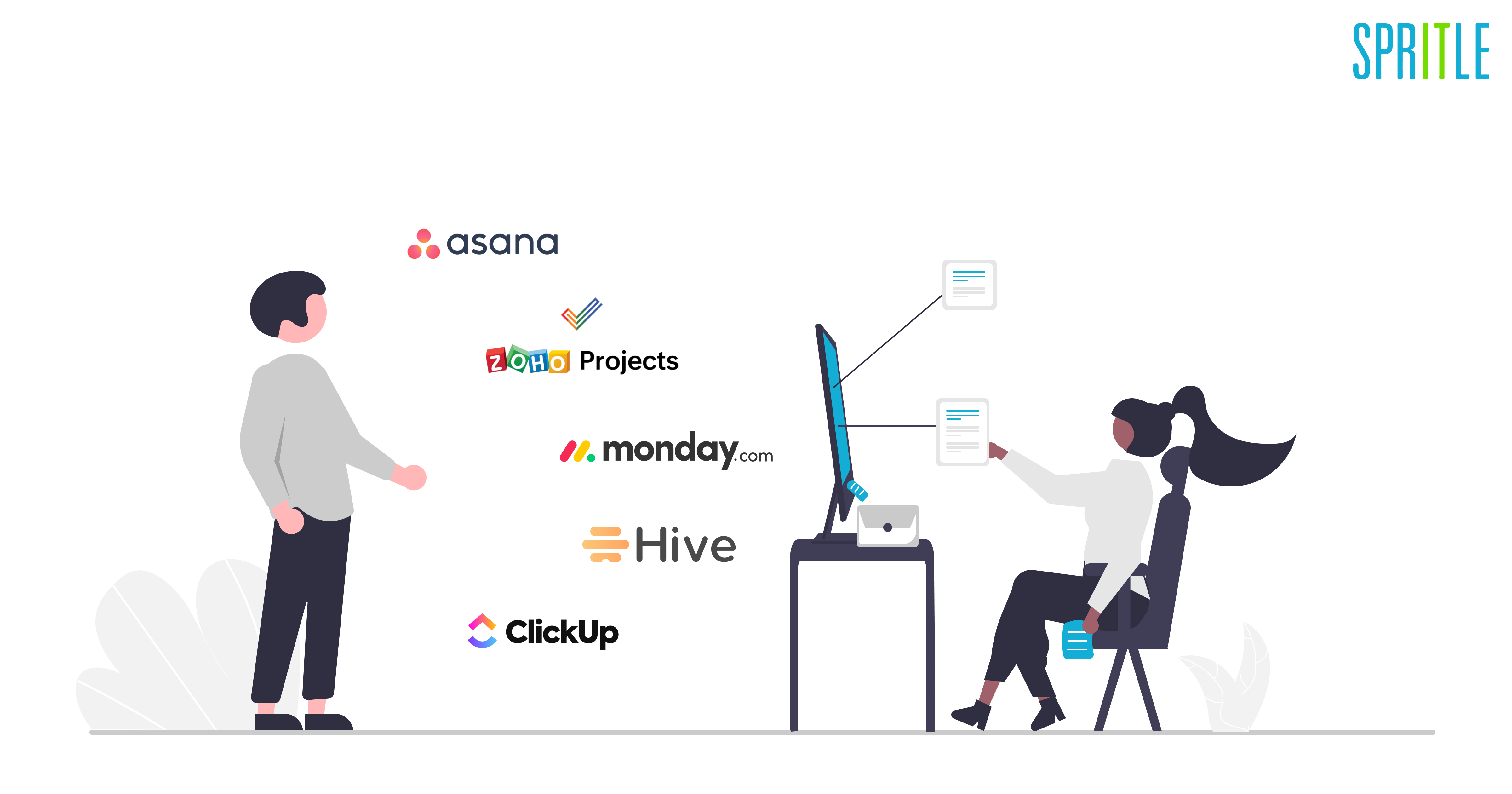 The best project management app aims to improve the efficiency and productivity of the team members and it will improve the overall project quality. Project management can help any business use the latest available technologies to increase the productivity of the team members, which results in the completion of projects within the stipulated time period.
Finding the right and suitable project management tool for your team might be time-consuming & confusing too. Don't stress, we have done the research for you!
Below are some of the project management tools and detailed feature reviews of those tools listed below.
Asana
Zoho Projects
Monday.com
Hive
ClickUp
Apart from the above-mentioned list, Quire.io is also one of the most efficient project management tool for beginners. We have our fellowmate Sweadha (QA) talk more in detail about her smooth project management experience with Quire.
Let us now know more about the Top 5 project management tools that help you with a hasslefree project management.
1. ASANA
Asana's project management tool helps you track, keep projects organized, and hit deadlines. The project progress, to track individual tasks, to plan sprints, to integrate with other tools, and to achieve successful launches. Visualize your progress on projects with Asana boards as the team moves tasks from To-do to Done. It limits 15 users on its free trial (30 days).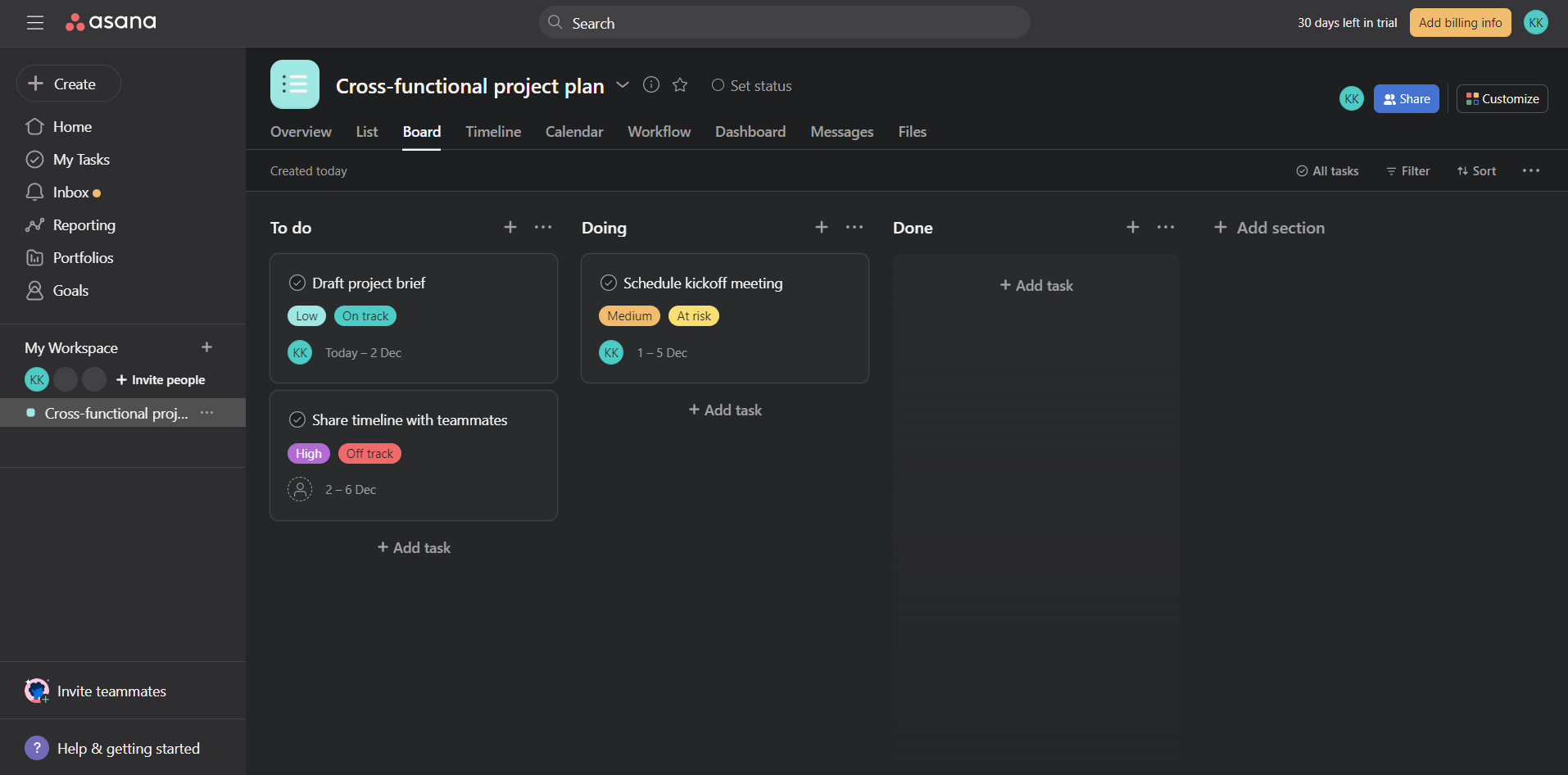 Features:
Easy to use dashboards and conversations. 
The TEAM PAGES can be used to share messages with the entire team.
A smart box feature will show the notifications only important to a particular team member.
It can easily be integrated with other data sources like Google Drive, Github, Dropbox, and many more.
Pros:
Easy to use and highly feasible user interface that has been thoughtfully designed.
Expansive integration and compatibility with many other project management apps. Examples- Google Drive, Slack, and Microsoft Teams. 
It lets users invite others to their digital workspace.
Organized, efficient task management and real-time information that allows users to prioritize tasks easily.
Cons:
Lacks tracking features.
Requires some experience, and it can be difficult for people new to project management.
Assignments are limited as only one user can be assigned to a task.
Pricing:
The pricing is classified as premium, business, and enterprise packages.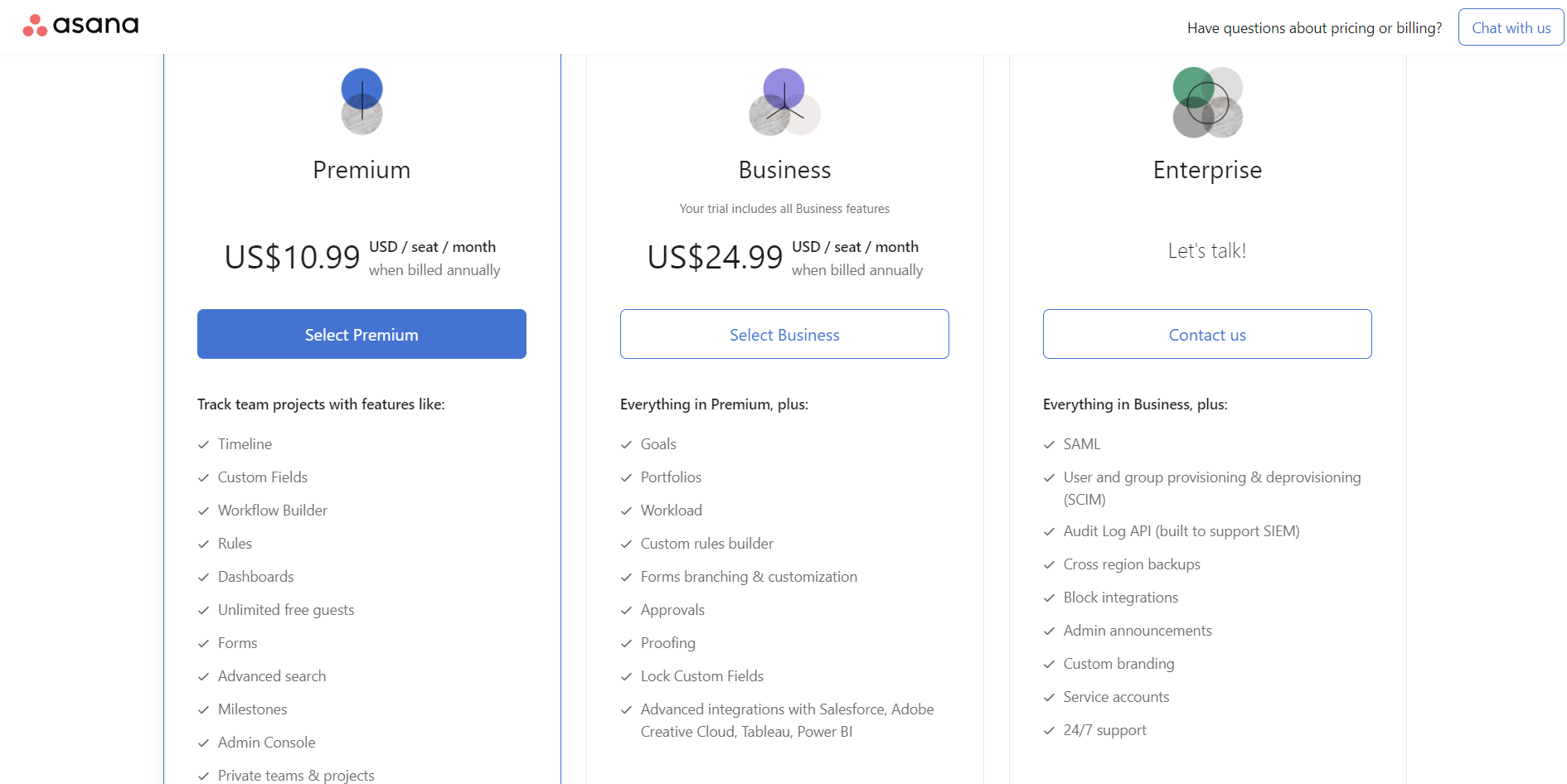 Zoho Projects is a cloud-based project management solution for small and midsize companies. It offers project scheduling and budgeting, which allows project managers to define project tasks, assign them to their teams, estimate project costs and follow up on in-progress tasks. It limits three users on its free trial.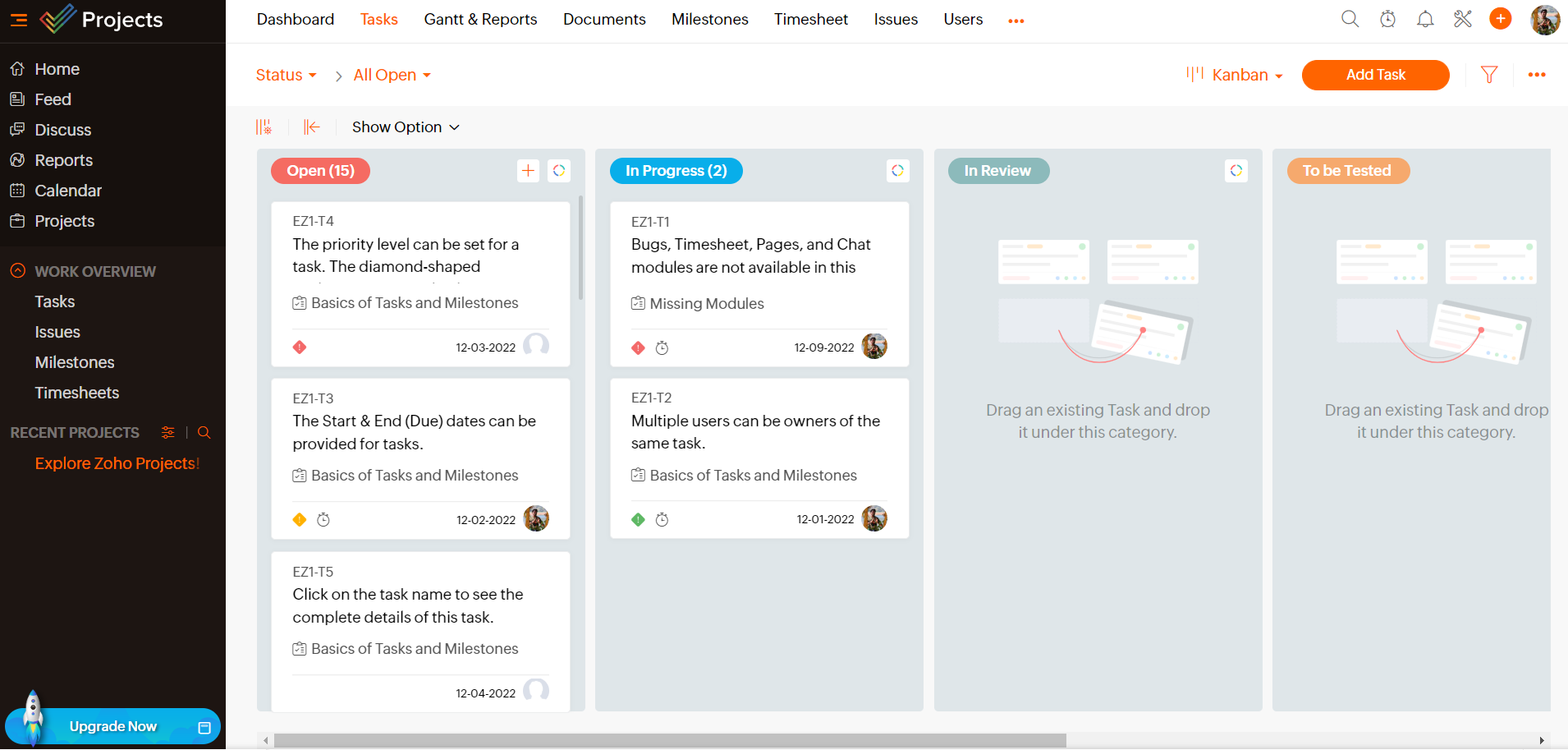 Features:
It offers Gantt charts and integration with other platforms.
It has a basic built-in tracking system.
Allows basic reporting abilities.
This free task management app is cloud-based and works well for midsize organizations.
Pros:
Billing and time-tracking features come with complicated functionalities.
Facilitates easy communication between members.
Easy to track the progress of tasks and projects.
Very responsive customer support.
Cons:
Its task search capability requires improvement.
Bug reporting is not efficient.
Pricing:
The pricing is classified as free, premium, and enterprise packages.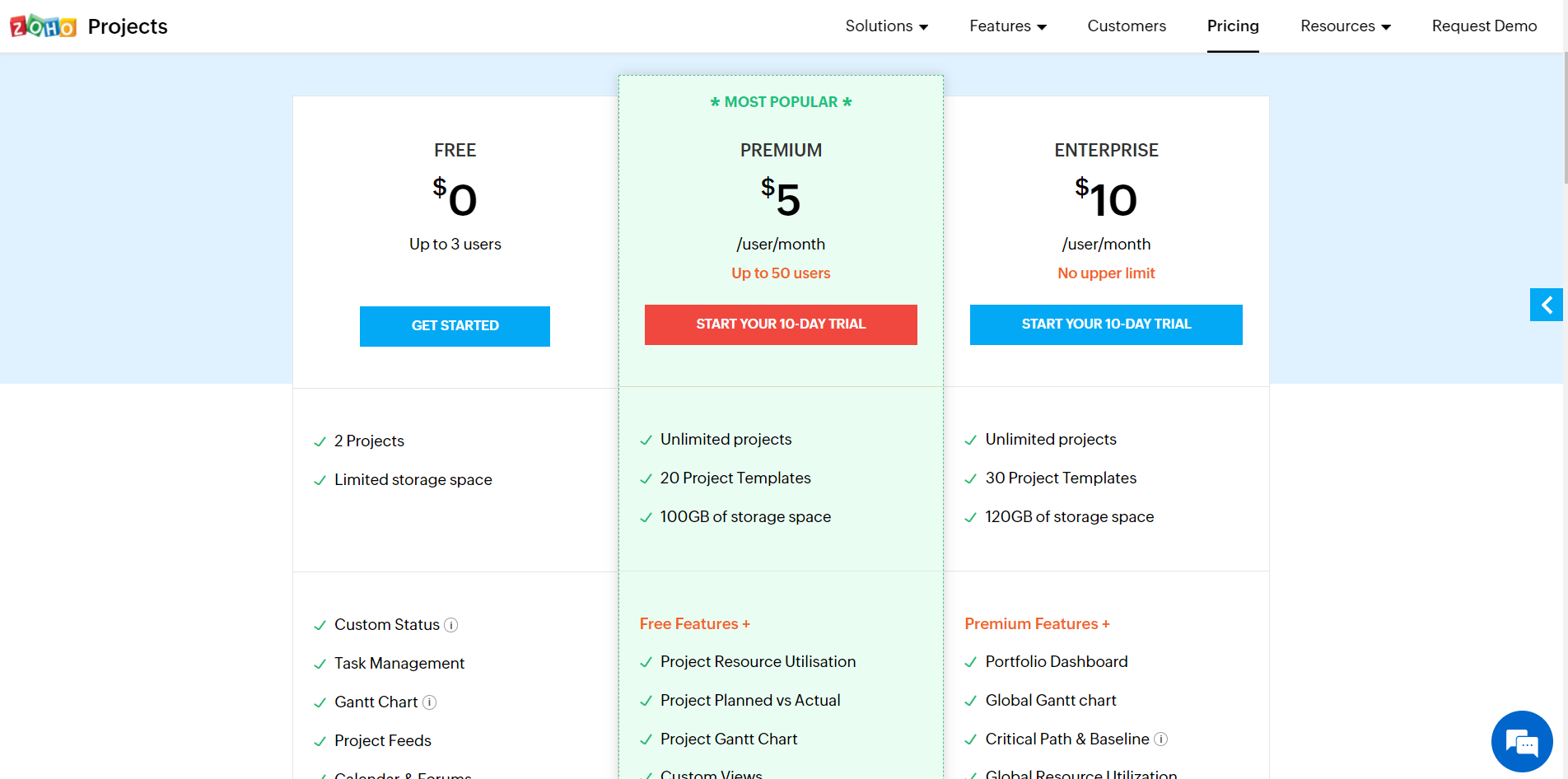 3. Monday.com
Monday.com is real-time access to our project progress and team productivity, helping us make dynamic and informed decisions. It is also used to view the team's current workload and availability for the week so that we can plan our workflow accordingly. With no-code automation, we can also make sure our employees spend less time on repetitive tasks and improve productivity. It limits three users on its free trial.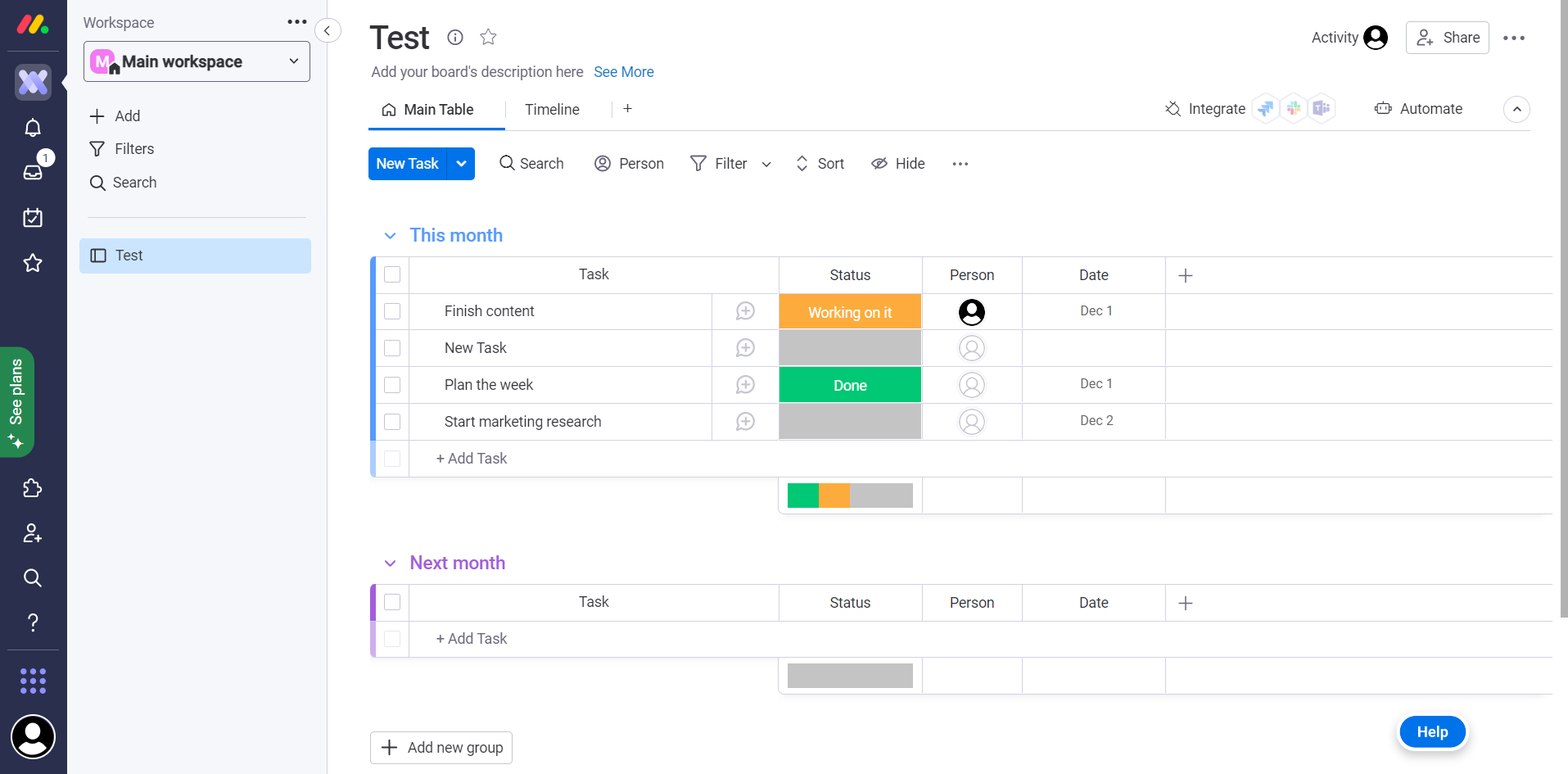 Features:
Free 14-day trial to know the software better.
Kanban board to create project roadmaps.
Workload management to improve employee productivity.
Milestones and dependencies to visualize your projects better.
Pros:
Easy onboarding.
Wide range of plans.
Real-time collaboration on Google Docs.
Cons:
Rivals have more comprehensive analytics features.
Pricing:
The pricing is classified as individual, basic, standard, pro, and enterprise packages.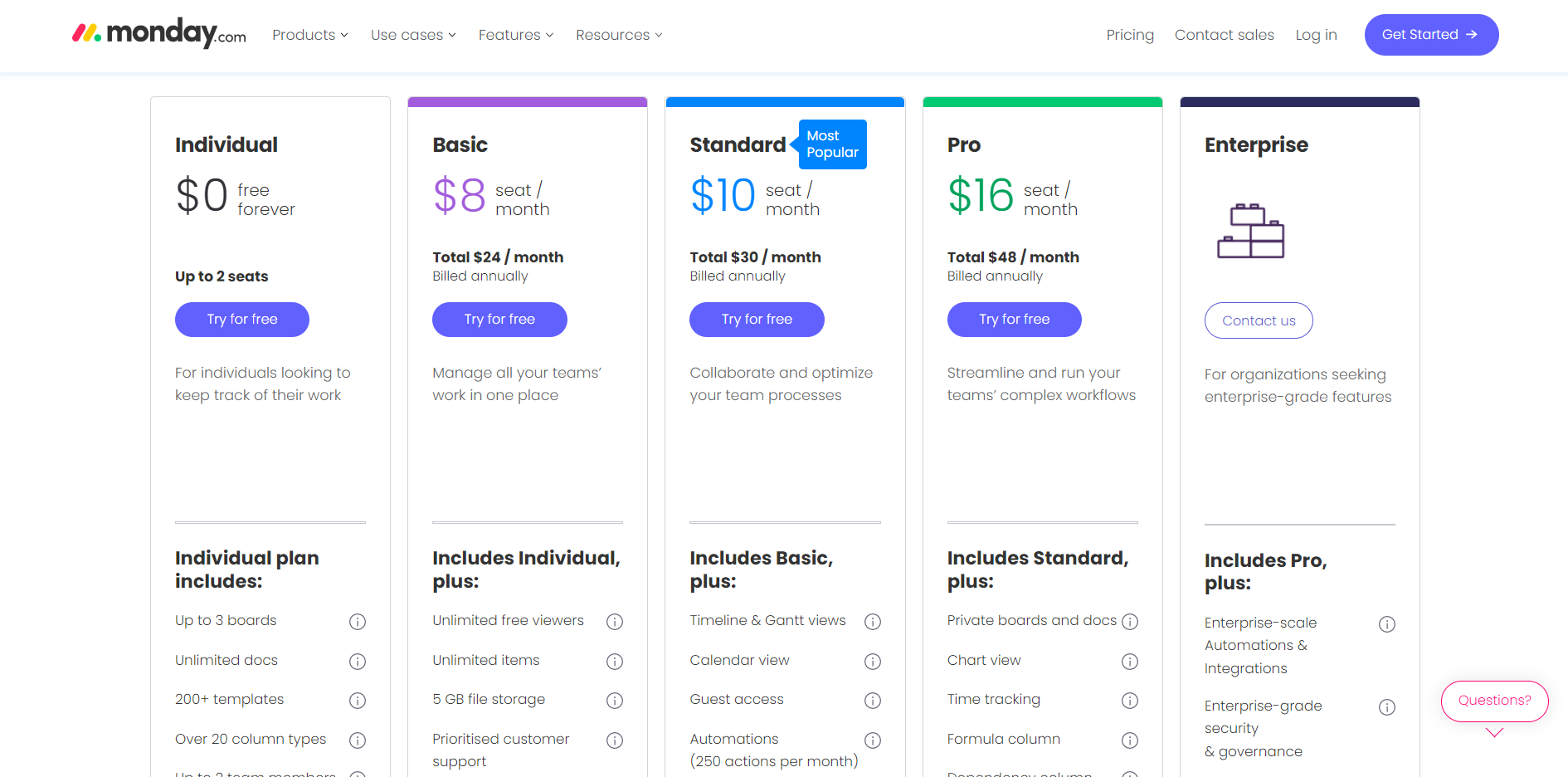 4. Hive
Hive is a good way to simplify complex projects, with ready-made templates which give the power to work fast and efficiently. Timesheets, time tracking, and workload management tools help us clearly view our employee's workload and plan their upcoming schedules accordingly.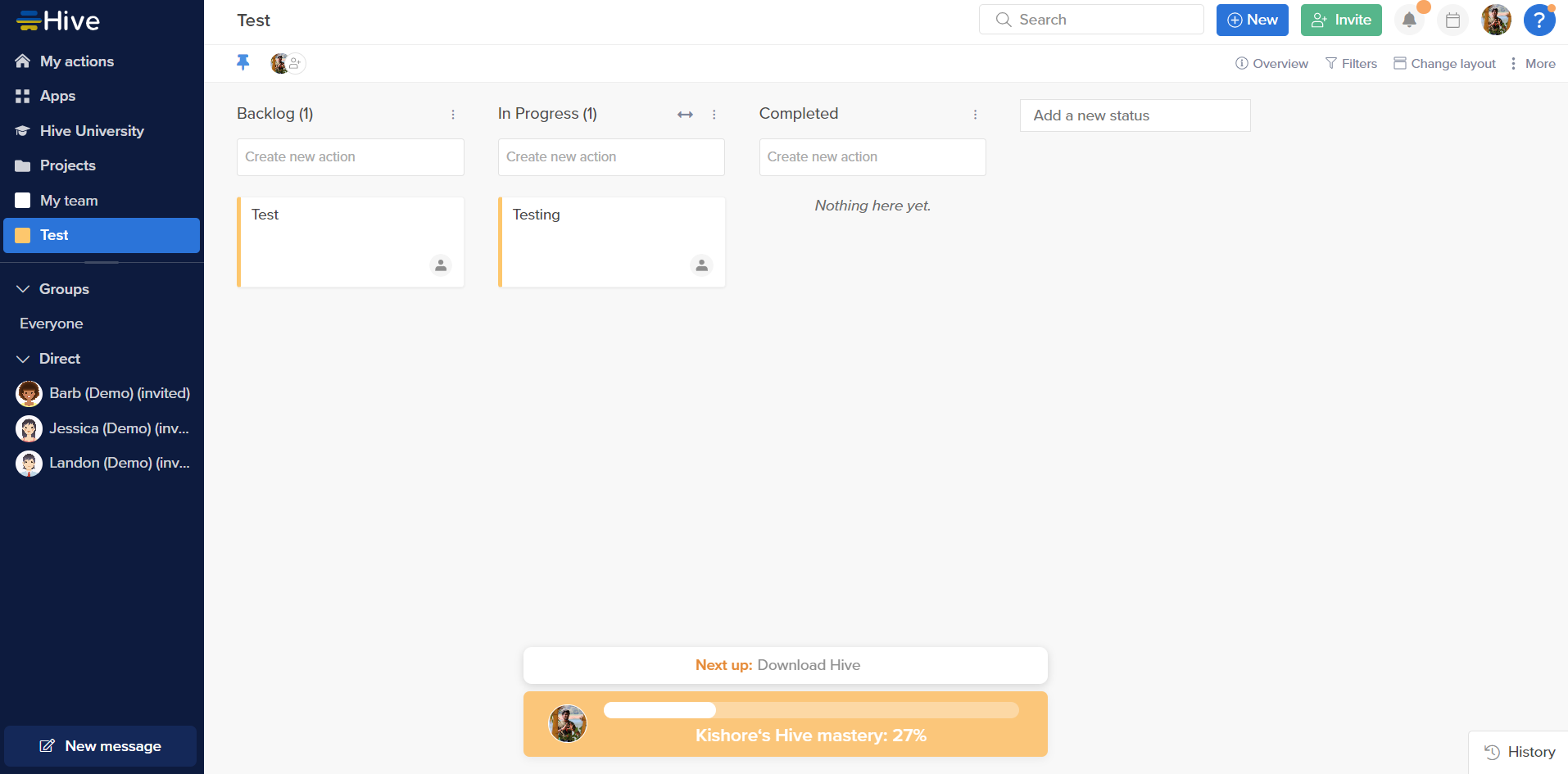 Features:
Document and video proofing are available for every task.
The workload view helps to distribute the work equally.
Timesheets and time tracking improve time management.
It has multiple views which include Gantt charts, Kanban boards, calendar views, and more.
Pros:
Multiple project views for every need.
Automation helps to wrap up work faster.
Perfect for project managers.
Cons:
A steep learning curve for beginners.
Pricing:
The pricing is classified as solo, teams, and enterprise packages.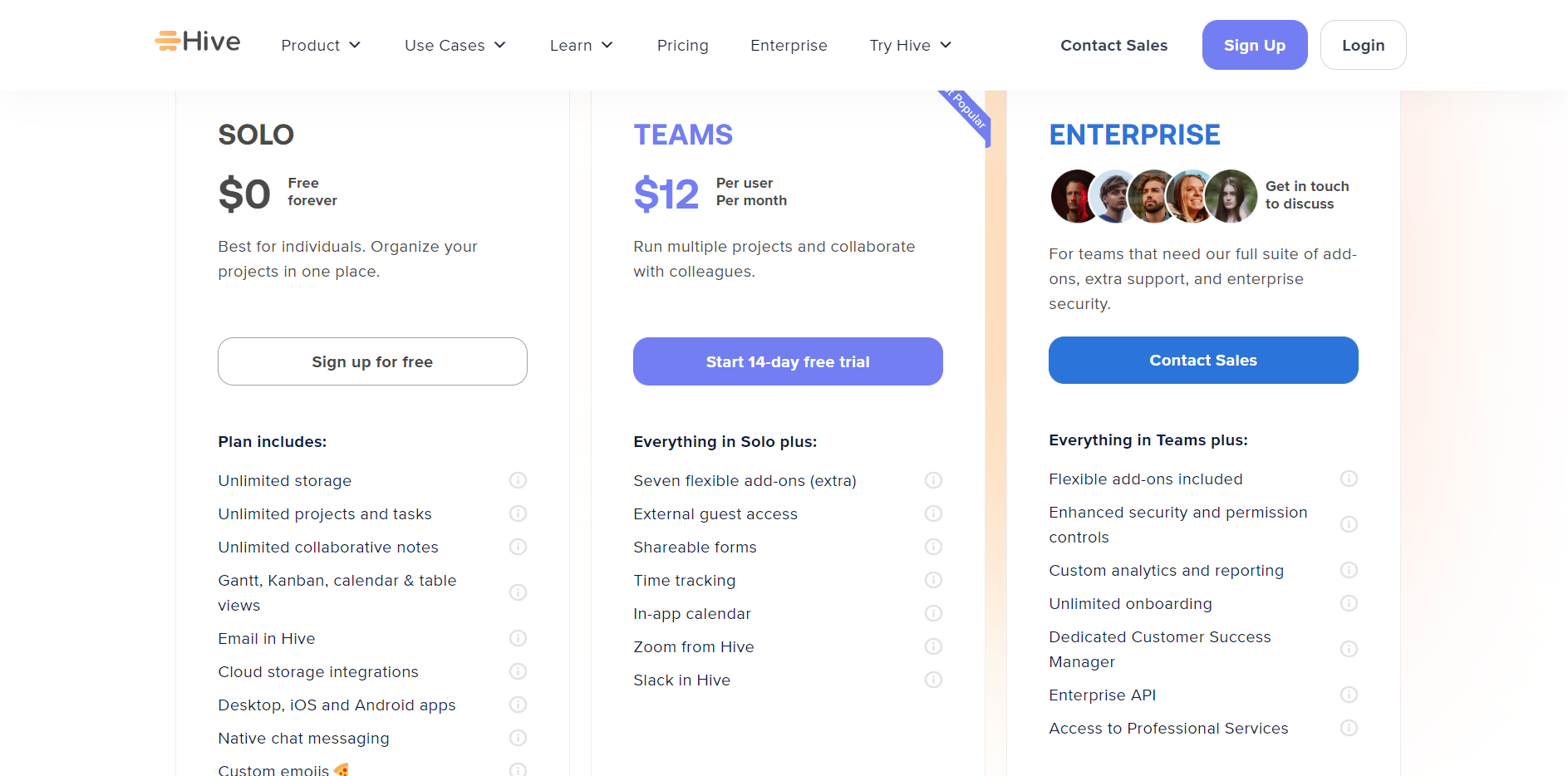 5. ClickUp
ClickUp is services that include sales & marketing, product management, finance, HR, engineering, and IT management. ClickUp is basically a one-stop solution for almost all your business needs, as well as being among the best open-source project management software. It limits 15 users on its free trial (30 days).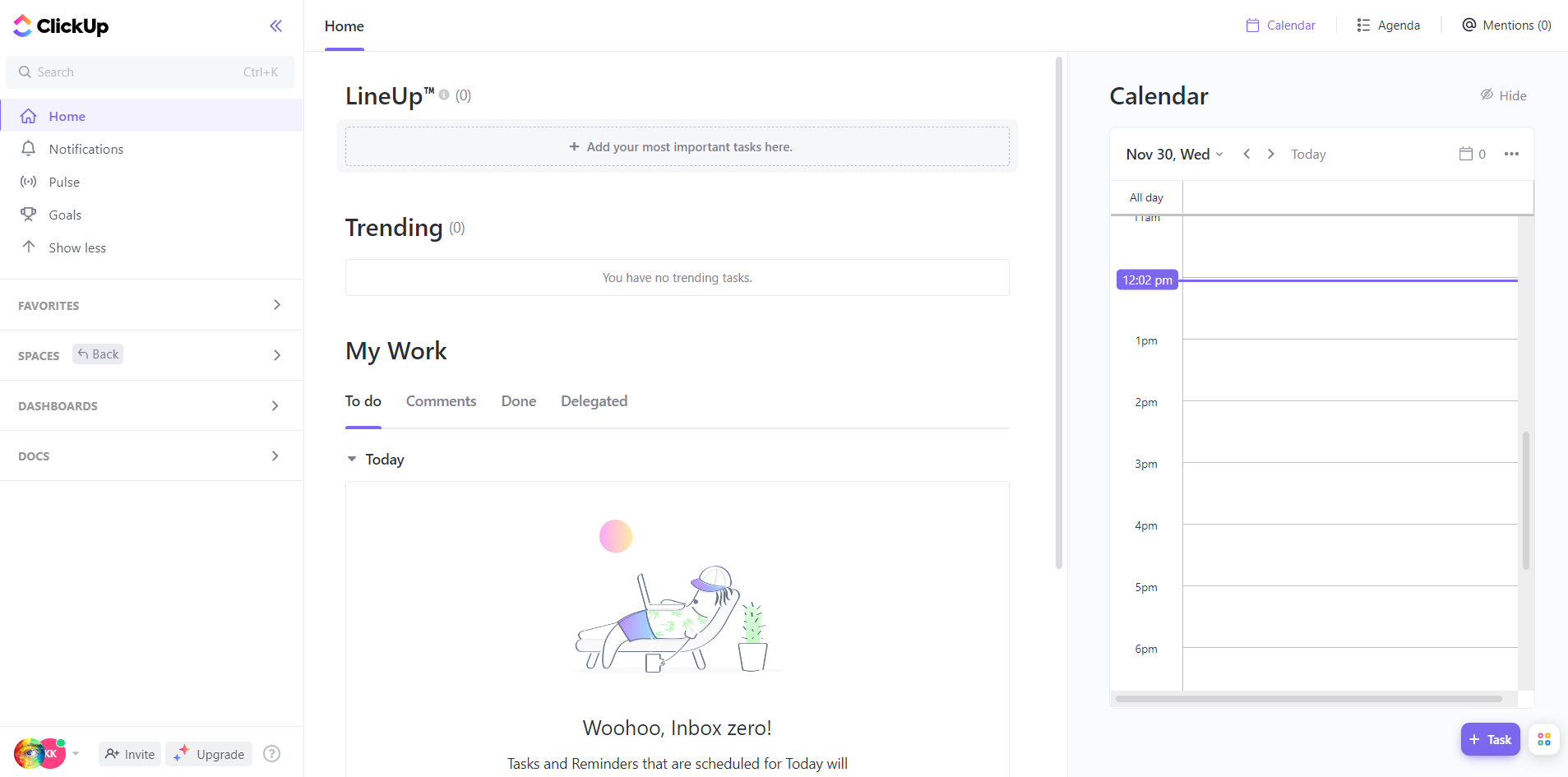 Features:
Unlimited tasks, members, dashboards, and projects.
Real-time chat for better team communication.
Helps you manage your time better and produce accurate invoices with time tracking.
Pros:
Unlimited tasks & projects.
Reliable mobile apps.
Good team communication channels.
Cons:
The volume of features is high and takes time to learn.
Pricing:
The pricing is classified as free, unlimited, business, business plus, and enterprise packages.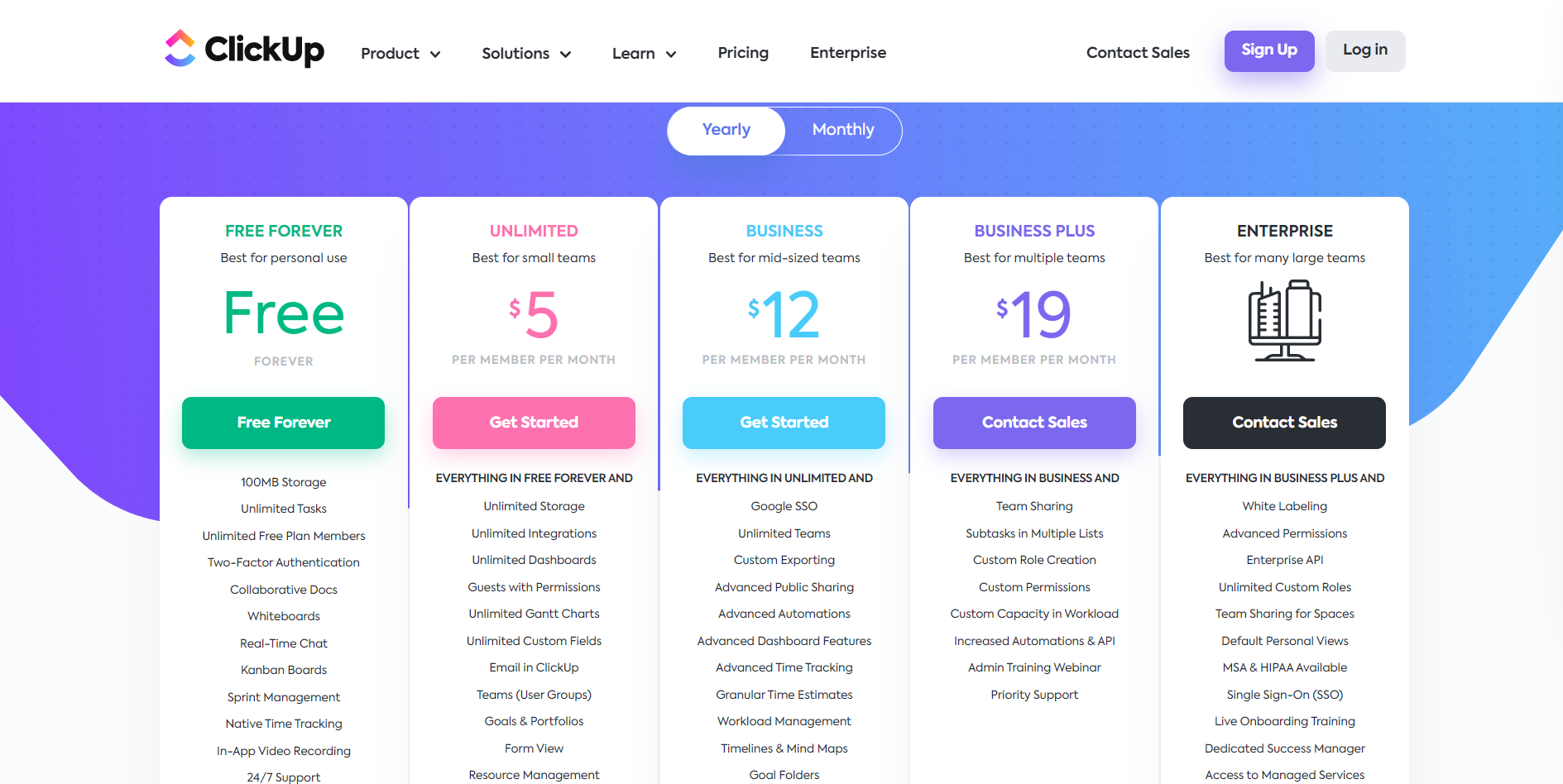 In this blog we have talked about the top 5 new online project management tools based on my thoughts and these can be used for short and medium projects. Still, there are more project management tools available in the market that can be used for the types of projects and verticals of the project.
Join with me for the next blog to know more about the other tools and their pros, cons, etc. Until then, keep expecting the best from us!