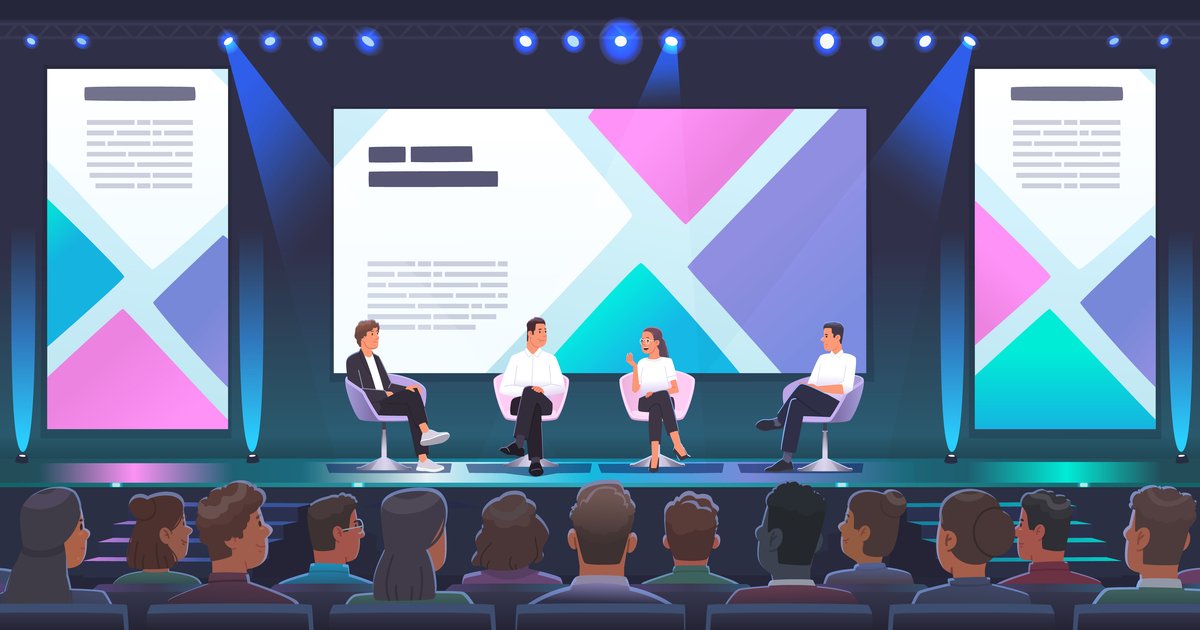 ATTEND TECH EVENTS TO CONNECT, GROW AND BOOST YOUR BUSINESS!!
Leading a technical troop and having them stay enthusiastically and highly participative in a hybrid work model, is not an easy task for a leader. Amidst a time of great uncertainty and with new technological advancements blooming in the market, 2022 promises to be another splendid year to learn and explore new things.
Boosting the business by attending Tech events could be a great deed as it would help us stay updated with all the latest trends and developments in the industry and most importantly meet and network with a lot of new people who positively might turn out to be our investors.
Connect with like-minded professionals
Some events might be more educational and some might be more interactive, either way, all tech events provide opportunities for small businesses to learn and expand their horizons.
Tech events and conferences are more than just sitting and listening to experts speak, they are a great place to meet and connect with like-minded professionals. Connecting with various professionals and having fruitful interactions with them can open a lot of doors. It can positively welcome new skilled employees, potential vendors, investors, and clients to join the business.
Problems and solutions
Some problems might take time to be solved. Thinking out of the box and looping into the problem can happen at times. In such situations, these events can be a ray of hope as the Q&A sessions in it would allow us to address the challenges we might be experiencing in the business and gain the right solution. There are chances that we receive the simplest solution for a complex problem from an unknown individual at the event.
Get inspired
The journey of leading a technical team would need a pinch of inspiration from somewhere. Attending tech events can boost confidence. The success stories of professionals in the same domain can inspire leaders to work and strive harder, overcoming all the hurdles to provide productive results in a positive way.
Attending the tech events of competitive companies can help us realize our standard in the market. It can also help companies broaden their scope to attend international tech events online.
Lead with more confidence
More than networking, growing, and gaining exposure, tech events greatly impact individuals. It would boost the leader to be more confident and inspire others by sharing the gained knowledge.
Inspiration gained from attending tech events can change the perspectives toward the business. It could make us think bigger than usual and give us that extra push to reach greater heights. Regularly attending tech events can help us expand our business and make us a notable personality among experts in our field.
Grow Stronger
Attending tech events and conferences can be life-changing as it would boost confidence and get the business involved in exciting, and new opportunities, interactions with professionals, idea generation, and exposure to technological advancements.
It can serve as a great platform to establish our ideas and gain various perspectives from developers and investors, who could probably join the business as a client after the interaction.
For a start, you can watch the below past and upcoming online tech events :