Managing work has always been a big feat and when it comes to an organization it's even more difficult, I mean think about it, you are a coordinator of multiple projects and you need to follow up on what your fellow juniors are doing or the tasks that you need to complete yourself?
Well, we usually use notes but it's difficult to make a note on pending tasks, and essential details on daily basis, so that's where a project management tool comes into the picture. There are many open-source, cloud-based project management software available, and also yeah, other tools that work on the freemium model.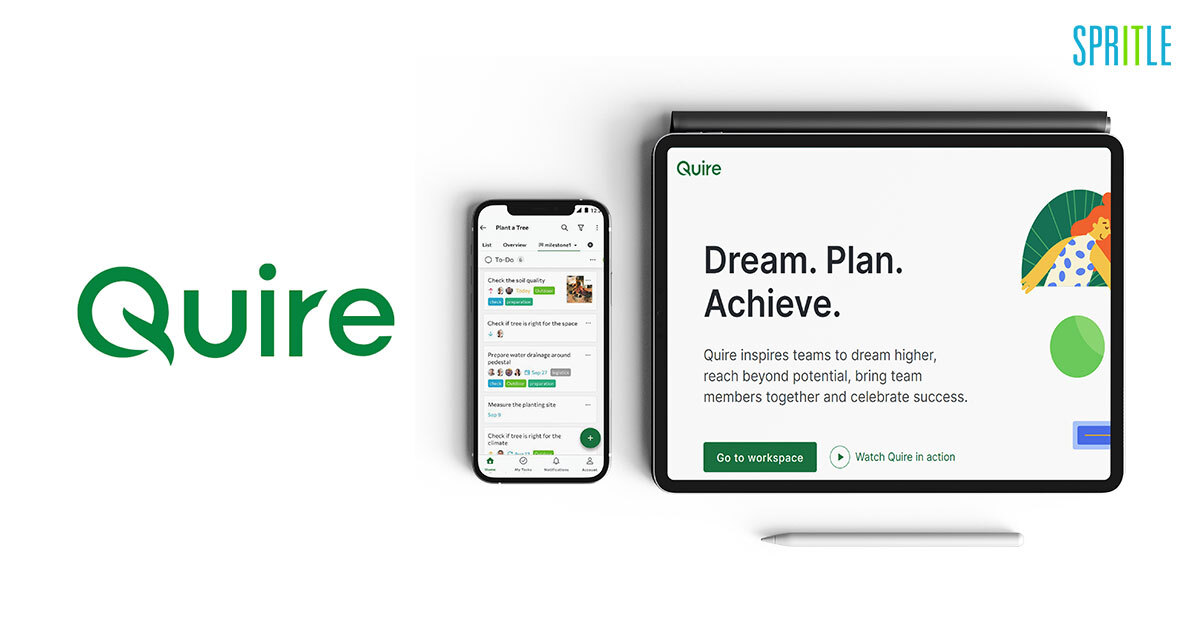 In this blog, I would be talking more about the management tool that I used for managing my project as a Project Coordinator. Quire.io is the management tool that helped me a lot in keeping track of the tasks performed by my team.
Manage your employees the right way
Well if you're a manager it is quite difficult to keep a track of all the tasks your fellow subordinates are doing but that's a part of your job and you can't ignore it as they are under your tutelage. So with the help of quire, you get to sort out a set of tasks add them to a single shot, and arrange them so that it's easier to manage who got what tasks.
That's not all! The tasks are arranged in such a way that it's easier for them to access and maintain a checklist of the particular task. Hence making it way easier to see the status of all your allotted tasks.
Why Quire?
In most cloud-based project management tools, there are multiple clauses, one of them being that multiple features are paid and this is kind of an issue given that these features are essential for the management process so people or institutions that want to use this often get annoyed with this particular aspect cause you are baited into using the basic facilities and then they pounce at your wallet.
However, in this case, quire has the majority of its functions free and accessible and does not take a shot at your wallet although there is a couple of paid features those essential features that one needs are free and accessible making it a preferred choice by most users for work and task management.
To summarise the above and to elaborate
It's very easy to manage major projects by planning, arranging, prioritizing, and visualizing the project using Quire. This tool helps to balance the team resources to optimize efficiency and transparency and that everyone is aware of others' progress and how the project evolves.
Below are the basic steps to get started with Quire.
1. Name your great project.
2. Split your requirements into simple tasks.
3. For each task, a Deadline is important, I mean a task without a deadline tends to slip through your fingers.
4. Assign tasks to people responsible.
5. Label these tasks with the context or group them. You can also add comments to assigned tasks.
6. Log and monitor the efforts of the case and its flow.
7. Allow us to download reports based on the applied filters.
Special features in Quire:
1. Organize all your backlogs – In Quire, We have an option to drag & drop them to where they rightfully belong. For example, We have task 1 which has 5 subtasks, and this can be dragged and moved easily under task "Task2."
2. With only one tap, switch your task list into a Timeline view and start visualizing your project with an easy-to-understand time frame.
3. Have a bird's eye view of the project's progress over time and increase the team's sense of accomplishment.
4. View Timeline Side-by-side with a Nested task list i.e, the main screen will be divided into two views: on the left side is the nested task list that keeps you in context, and on the right side is the Timeline view.
5. Reschedule your timeline at any time.
That's not all…
So all that being said how does it stand out from other management apps? Well, that's a valid question and we've got an answer to that.
Given that quire.io is way more user-friendly, simplest, and most straightforward workflow when compared to other project management tools and is smooth to operate. It allows a great deal of flexibility and is compatible with any or most kinds of devices.
Hence this gives a clear reason why quire.io is a good platform to manage your pending and upcoming projects while also keeping a track of all the tasks that you have or need to complete!