I recently attended a webinar on the recent hipped topic "Retain Employees by enhancing their potential" organized by Ascent Foundation and well presented by Purvi Sheth, the Managing Director at Shilputsi Consultants | Advisor | Mentor | Board Member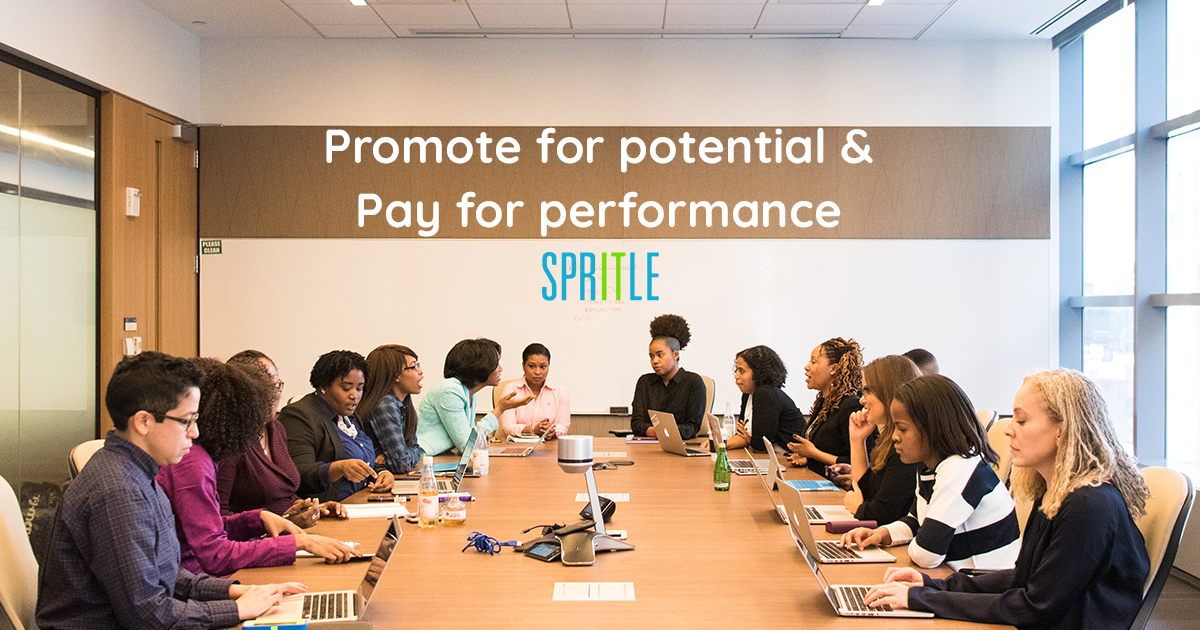 Trust me, it was worth the time and I had a lot of takeaways from it, of which I would like to share a few with you.
The market now is full of options, people glaze over, get easily bored, tend to have little respect for their growth/challenges, and get attracted to new company culture or compensation. Most employers are having a tough time retaining employees. They mostly raise the contribution of old loyal employees to retain the younger energetic employees with the help of having the right Performance Metrics. As an employer, a major challenging task is to constantly get updated on how to motivate employees to develop their own skills. which can help us analyze how to retain them as well! Come on, It's not as easy as we think !!! 
The speaker of the webinar mentioned that there are certain companies that follow a strategy – "Promote for potential and pay for performance". A very thoughtful quote, Right !!! "Potential" – What's that? What does it really mean? And how can we retain the potential candidates !! Ideally, in this blog, we will talk more about that.
Let's identify and map the potential in a firm-
From the Employers side:
Identify the employees with the potential to leap ahead –

Identifying the employees by skills or by the way they have handled situations by doing something special/different or by the way they go beyond the call of duty to achieve their targets.  

Build Middle Management levels with the help of their risk-taking ability, collaborative ability & ambitions, etc..- 

We need to upgrade the middle management and create acceptance of what that employee wants to do.
Trying to give incremental responsibilities like work on Management and Leadership skills.
Give the employees room for mistakes. 

Create a performance culture –

Build simple frameworks (small KPIs like OKR with short-term goals) for developing the junior, middle and senior levels.
Make sure the frameworks evolve over a period of time and start holding people accountable.
Communicate and explain what goals are and what are you looking for and what is performance in your eyes from that employee!
Do this periodically and assess it periodically as well. 

Custom Development programs for each employee's needs – 

Identify the critical/key employees in the team and make custom needs of them.
Analyze where they are in the development cycle.
Look at their potential and develop them in that direction and make sure you have the opportunities for that. 

Motivate employees to develop their own skills – 

Understand what is their area of interest. 
Make a Learning culture and do not give them an option.
Think of learning and development as an investment and not an expense.

Measure the effectiveness of training using an LMS –

Assess the hidden impact of the training given.
Get feedback like what went well / what did not go well / what could have gone better! To know if they will implement this training in their lives.

Reward for performance – 

Find the threshold and limit to it. Create an environment and culture.
Offer value and substances to the employees, be transparent in the way you promote, and reward for performance. 
Allot bonus every 6 months / 1 year based on performance. 
Constantly show a growth path like giving promotions.

Retain the employees by –

WFH Motivation for employees.
Create group meetings with even simple storytelling sessions.
Use the power of affiliation (bond) to make them perform better and grow together. 

Work collaboratively –

Make sure we work collaboratively by not creating a power of positions.
From the Employees' side:
Most employees juggle to understand – how to develop/map a potential within them. Here is a list which can help the employees:- 
Identify your interest – 

To understand clearly what you want?

Make a conscious effort towards your interest & determine a final destination – 

Make a Learning culture and do not take them as an option!

Define a goal with milestones based on your destination – 

Have good seniors / effective mentors who can analyze where you are in the development cycle and can openly communicate and explain – what are your goals. 

Start working on the milestones – 

Receive Feedback – Measure progress periodically and get regular feedback for improvement.

Overcome your milestone failure –

Be constructive and learn from the process.
Emphasize high-quality performance that brings positive changes towards the goal.

Celebrate your success. 
Adapting to the above points can help Sprite seize an opportunity to mark the milestones together and celebrate achieving them. The decision of leaving the company might be a little tougher for the employees and let them have productive growth in their careers.
Please pour in your thoughts on this…