Hi Techies, do your teammates really participate in a Brainstorm session. With my experience, I say that it would be great if every team does it in their project for more fruitful clarification of an upcoming feature in your project.
What is Brainstorm session?
Though the term Brainstorm might be new for few and well known for rest.
It is an activity made by the group of Techies, by teammates to discuss a problem or feature in a project, so that the problems or features is been discussed and concluded with a solution in every individual's point of view.
How effective is this Brainstorm session among the Team?
My teammates and I came across with such a situation, where we had a lot of chaos in the flow of the application. We had a Brainstorm session, where the Dev team and the QA team had a lot of healthy debate and also with a more scenario's covered up with a solution. It was an amazing experience even for the team, in collaboration and every individual's talent to think in their own way and come up with a resolution at the end.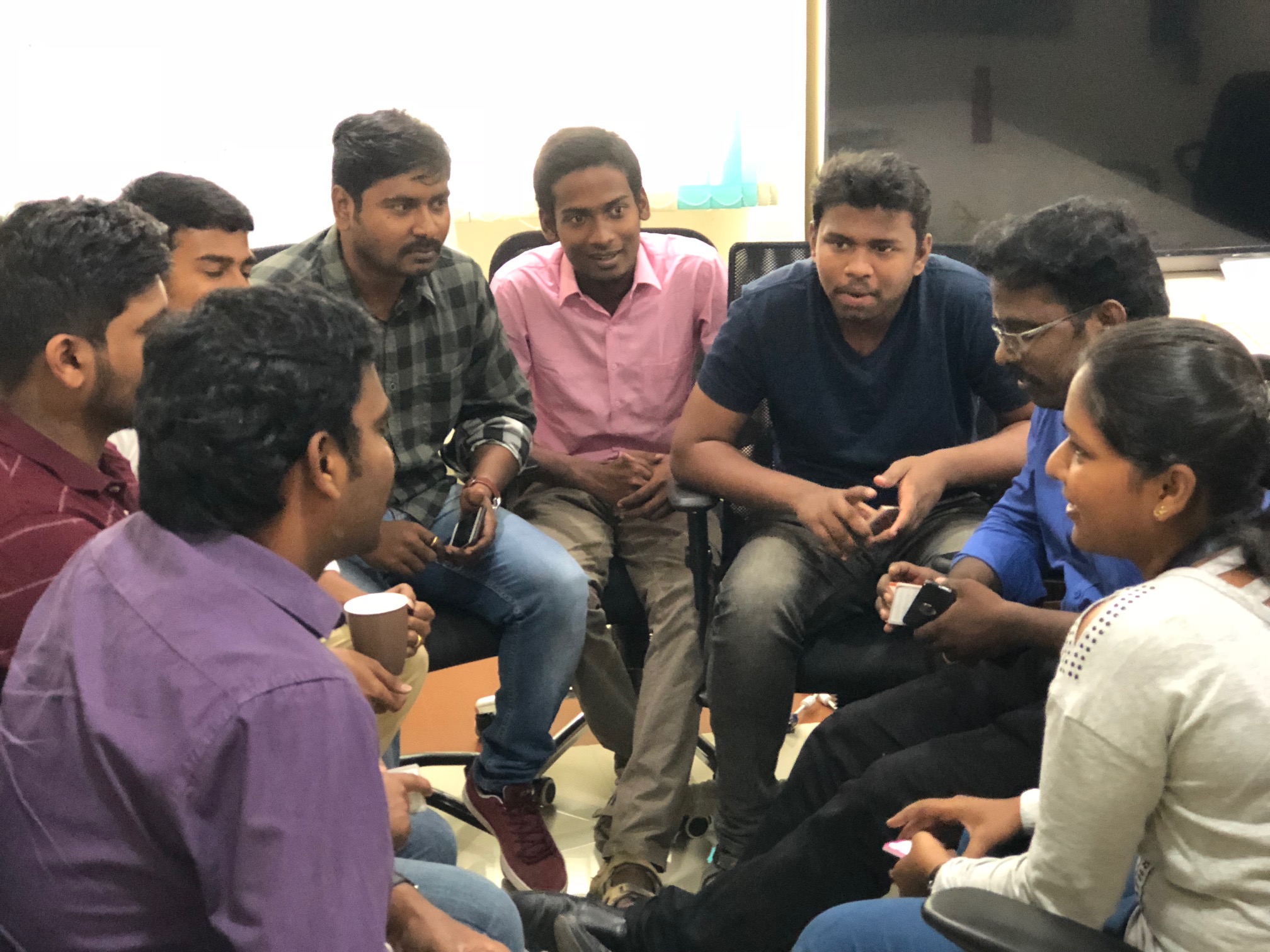 Sometimes you may think "Is it really worth to have a discussion?? We may run out of time!!! Lets skip it "
But this is an effective way to bring out a solution as a team.
Will we come up with unresolved solutions during this session?
Yes, of course. You will. A quote says There is always an answer to everything. We had the same situation, during our team's healthy debate, we had few unresolved solution. In this situation, we as a team came up with the questions and suggestions to the client to decide.
Who does involve in this session?
On the whole, this is a fruitful teamwork and team involves including the Dev and Testing team.
Thanks for spending your valuable time on reading my first ever blog about Brainstorm session. It will be great if each team in their project implement it for their good productivity. Also, it will be helpful to know, if any of your team is actively been involved in Brainstorming. Kindly do share how efficiently does this work for your team.