Well, the top five trends do sound like a meager number when compared to the vast number of innovations that are taking the world by storm, how do you say? Well given the fact that AI is present in every part of human life right now and machine learning has been around for quite a while it is only natural that greater achievements were due don't ya think?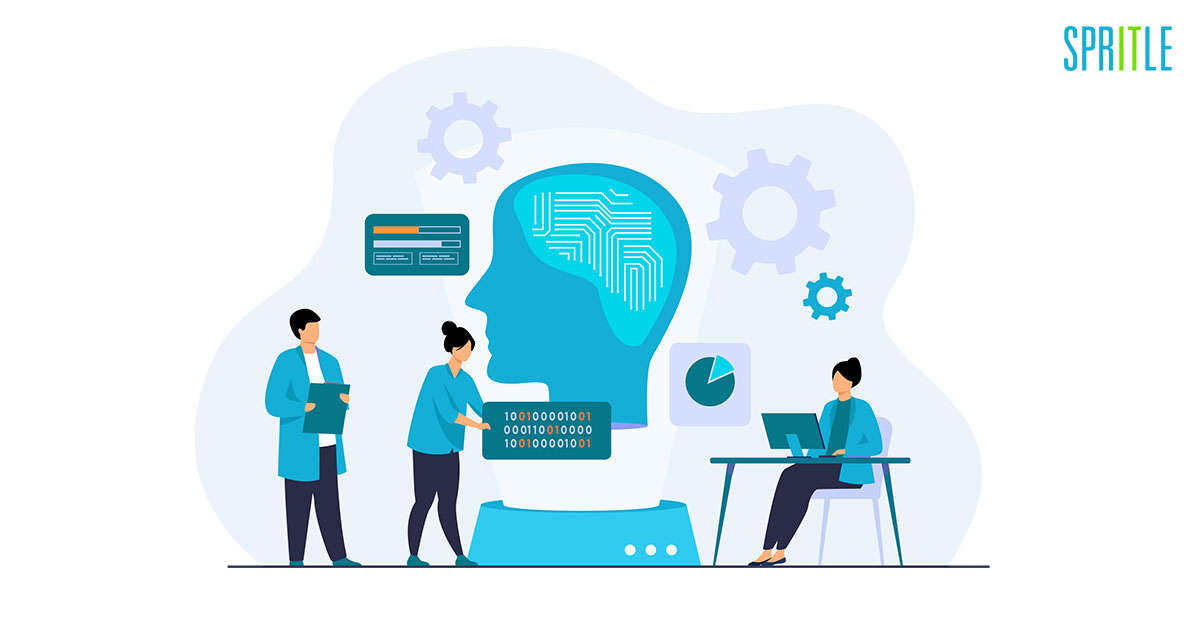 So many questions probe our minds but plenty is yet to be answered that's for later because right now we've got these five to take away your attention!
AVOID HASSLES WITH NO CODING MACHINE LEARNING, OR IS IT UNLEARNING?
Problem-solving? Well, this is a big one folks! Never has ML been easier than that forever! With this solution, the entire process is made cost-efficient and much more convenient for fellow employees.
It's much easier than the conventional way and all ya gotta do is drag and drop so that your deadlines don't drag on and your appreciation doesn't drop either. The taxing processes of pre-processing, modeling, designing algorithms, collecting new data and all those other complicated terminologies cease to exist.
Although this does seem like a viable lazy day option it doesn't necessarily work out with massive scenarios so it is recommended that it would be better if it was used by the smaller business, with no management team to run the entire thing. So as simple as that, When you got struggle you also get a chance, a chance to grow. 
INTERNET OF THINGS, WHAT THING?…. MMM, EVERYTHING!
Times change and so do things. But so much more remains the same but not without growth. The internet of things is one such creation that remains in a state of constant evolution with the involvement of AI/ML.
It is not hard for one to admit that things have been rapidly changing so it is easier said than done though. Nevertheless, the growth has been at a tremendous pace and will function in well over 24.1 billion devices and by the year 2030 and revenue of over 1.5 trillion, quite a sweet deal isn't it?
The AI/ML that we look at now is the key to evolution, the key to the future of technology. It is not only a possibility but a great source that can change the way the IoT works completely. In simple terms, the AI/ML of today is the key to redefining our tomorrow. 
NATURAL LANGUAGE PROCESSING, WHAT NOW?
Natural Language Processing in most AI-based apps that are currently dominating the market by reducing the stress on your finger and making you put your vocal cords to good use. In other words, NLP gradually picks up what is initially fed to it and converts it into data, and makes it accessible via voice command.
Currently, the GPT-3 rules the market that has this spectrum however there are plenty of significant alternatives to enter this market. The plus point of this particular feature is that not only does it work based on voice activation but also can convert words or text into a programming language. I don't know about everyone else but I think that's a steal!
EXPLAINING WHAT AI/ML EXPLAINABILITY IS… WANT TO KNOW, DON'T YOU?
So while this isn't something based on a product it is something we should certainly consider. I mean take for instance that the usage of AI has become a dream and is something that many people want and probably have. However, when an AI bias is obstructed on this foundation doesn't it call for some AI transparency and monitoring too?
While it's not common, white-box models have the functionality to perform this task of creating transparency and maintaining a balance, and thereby the subtopic or the trend that is written here for once is literally what's written, explaining AI and handling it.
METAVERSE. YES, IT IS A REAL THING
Well while we initially started trying to draw out the internet into our world through VR we have also been looking at ways to create a world like ours on the internet. How successful are we with that? Well, not much. However, with the potential involvement of AI/ML its sounds like a real possibility.
If everything checks out as smoothly as warm butter on toast we have a glimpse of what could be pure genius and none of this could have been possible without the rightful integration of AI with ML to create the perfect balance between two harmonious factors that could cause a rift to a brighter future.
Well, that's all I've got for you but there is much more where that came from. If you're into things that blow your mind or into technology that is revolutionary, we got all that at one stop.
So stay on your guard for more blogs to come. You can also visit the AI & ML services page on the Spritle Software website.