We at Spritle Software are incredibly passionate when it comes to everything Open Source. We strongly believe that everyone who uses Open Source technologies should try to contribute in some way back to it. Every one of us has made some sort of a contribution or other. But this year we decided to focus our efforts so that we could make effective use of our skills and contribute to one great project. And thus Open Source initiative was born. Well, we are still searching for a fancy name for it. Suggestions are welcome :).
Alright. The plan is to select an Open Source project and put our collective effort through an entire month into making a sizable contribution to the project. This way as a team we would be able to considerably help a project make some progress or atleast fix lots of issues. We utilize tools like like Asana and Trello that we use usually use while doing our clients' projects to organize ourselves. The whole Open Source collective contribution plan was conceived in January and we picked an awesome project called CodeMontage for February.



CodeMontage is a great platform being built by Vanessa Hurst and her amazing team. Vanessa has a passion for using code to make an impact in the society and the CodeMontage platform allows developers to do just that by helping to find social impact Open Source projects that we can contribute to! Lots of projects of many reputed social organizations are listed there. Apart from this CodeMontage also has a nice job board and has lots of information regarding the various events conducted as part of the Developers for Good community. If you are anywhere near NYC make sure you attend their events as this adds more meaning to our lives. CodeMontage is great is it not? This is why we thought we should start off with it.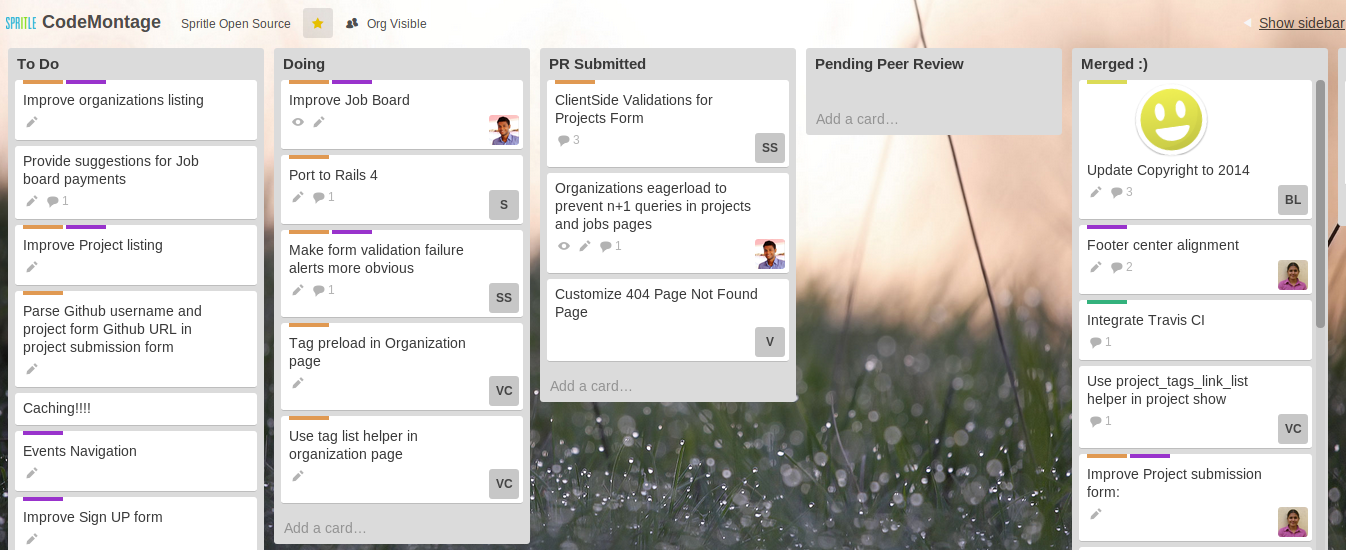 All through February we as a team started contributing to CodeMontage. Our goal was to help the maintainers close all the issues opened by them and also help improve performance and fix bugs whenever we could. We spent time in the evenings and also in the weekends to help the project. The best part and the part I'd like to brag about is the fact that our company insisted that we could use office hours to contribute. Now that is something you don't see everywhere do you?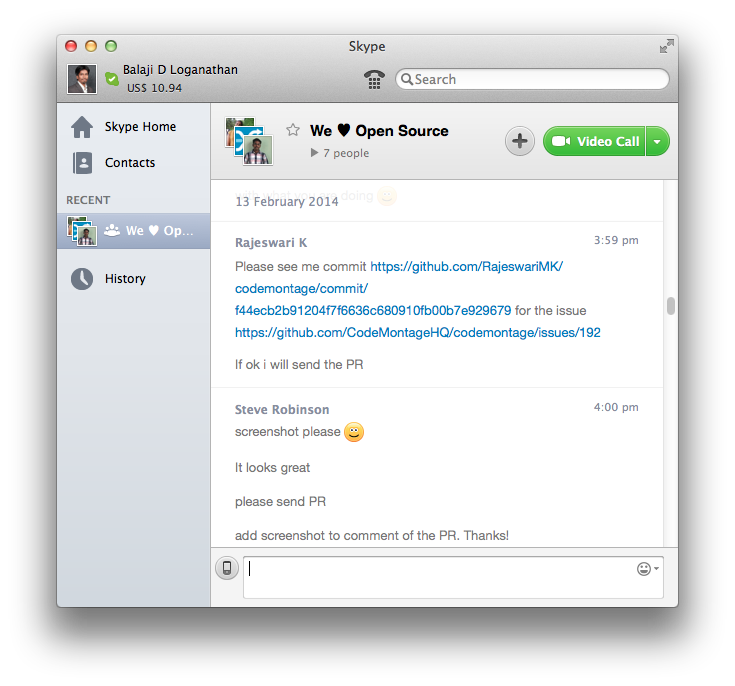 We also had this one day that we dedicated completely to contributing to this project. It was one of the many great days at Spritle. Unfortunately, we were not able to put in the same effort all through February as we got caught up with loads of other stuff. But the most important thing in all this is the undeniable fact that the team has built a nice relationship with the CodeMontage project. Even if February is over, we continue to talk about it and try to complete the tasks we took up in February whenever we find time.
We are glad that this initiative went off to a pretty good start and we are hoping to do this every month. We are still searching for the project to contribute this month and we just cant wait to start. If you happen to be an open source project maintainer and if you would like us to help out with your project please reach out. We would love to work with you.
We do what we do because we love it. There is absolutely nothing else driving us other than our passion for Open Source!