Navigate the Future of Hospitals with Conversational AI
To start with first, let us all know what actually Interactive Voice Response (IVR) is. You all remember the calls that we used to make to certain service centers, and then you have a bunch of options that you need to go through, pick an option. Then for that small process, you need to press a number it is linked to, and finally, it routes you to a person who can address your problem or situation.
Well yes, that's what IVR is. They are used in multiple industries such as Service Centres, Hospitals, and even Delivery Apps.
Their use was indeed convenient for a good amount of time until it becomes difficult to keep up with their flow of speech and follow the instructions side by side. This could be annoying, as sometimes when the coordination is off, you may have to cut the call and again call back which makes you start the process all over.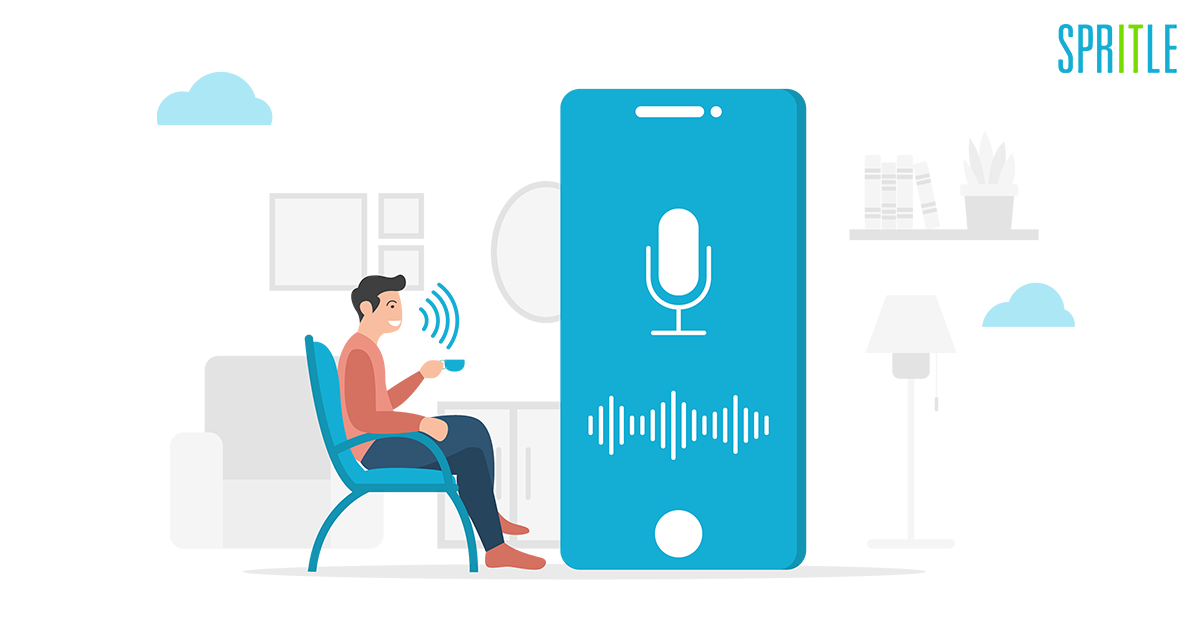 Change is good, and change is great, but the wait is inevitable for that's when the outcome is best.
–Unknown
Now, let us help you to transform from this method to a more convenient, efficient, and affordable method. It is very easy for us to promote it overall, it can be customized based on your requirement.
Let's go deep into detail in some time.
About Voice Technology you ask?
Well, to put it in simple terms, it would be called the rebirth of the IVR but much smarter and more self-reliant than its previous reincarnation. This can also be simply called Voice-Bots powered or aided by Artificial Intelligence.
The concept of using voice bots is based on the idea of reducing the task of the people in their respective organizations. For example, the main use case lies in Hospital Automation, where it would greatly reduce the nurses' workload while ensuring that the clientele doesn't have to undergo the hassle of dealing with them either.
In this way, you do not have to spend time in the calling process with your patients. You install the Voice Bot with your existing system in the hospital and the rest is assured.
Technically speaking, our AI-powered Voice Bot will be able to provide you with Vernacular Language Support to understand all your jargon. You basically train the bots to the level where they can learn from the previous jargon and increase the call efficiency to the max.
AI Voice Bots are considered to be a part of Hospital Automation 4.0, as it provides a stress-free environment to the Doctors and also other Medical Staff by automating the hospital's Calling Process, which can be one of the tiresome jobs for a person.
It greatly reduces the time spent on calls for Healthcare professionals in this crucial pandemic time, enabling them to focus more on providing pre and post-treatment. The bots take care of the calls and also the automatic updating of information in your EHR.
The introduction of Voice technology was not unexpected. It was something that many had been anticipating for quite some time given how the visual of the future that we were presented with had flying cars and humanoid robots!
Facts state the obvious only reason begs to differ but yet the facts overcome the obstacles.
–Unknown
Will the IVR world be replaced by Voice Technology, basically the AI Voice Bots?
Yes, given how the world is moving things are rapidly changing causing the eventual disappearance of the IVR. Although they have been present for a very long time and have been a significant improvement to the hospitals & clinics, they also had their fair share of drawbacks.
The emergence of AI has caused a significant shift in the digital healthcare industry and this was bound to happen at some given point in time.
Considering all that, we can firmly ascertain that the IVRs will soon be replaced and as time goes on voice technology will follow suit to make way for another technological marvel and so the chain of inheritance continues.
Hope this blog would have given you knowledge about AI-aided Voice Bots and some of their real-time use cases in Hospitals. I will be back soon with another really interesting blog for you.
Keep expecting the best from us as always…
With lots & loads of positivity, talent & love, the Spritle Team❤️. Also, do follow us on Facebook, Instagram, LinkedIn, Twitter, and Youtube.