Lets say You are a developer and not a professional web designer. You are in the process of helping your customer to design the components for their web application. You also guide the web designer to improve the User Experience and look-n-feel. Well you might find the below short tips useful then.

We frequently use Balsamiq or iPlotz to communicate with our remote product owners. Its helps us a lot to some extent but when we want to communicate from design and UI perspective we found the below item very handy and extremely helpful: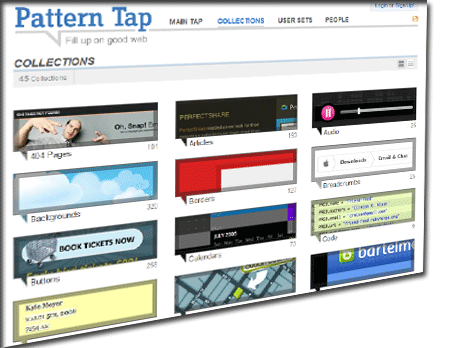 Pattern Tap has real useful collections that can help to improve the user experience and interaction. The suggestions goes from simple login page design to Landing page design. The guys at Pattern Tap are doing great job in tracking and showcasing the best UX components.
I really wonder how I missed this site for so long.
As a developer or as consultant working for a startup company like Spritle, you cannot say that front end work should be done by Designer. If you are developing web applications then obviously you must be good at CSS, XHTML and JavaScript.
He is acclaimed as God of CSS and he is the one behind the Mint design team. You will be amazed to see his works and creativity he applies. If you are product development company, then his blog is worth reading as well, especially the post http://jasonputorti.com/post/472866002/how-mint-com-acquired-1-5m-users
They share lots of articles gives design tips that you may use while suggesting for a design to your designer. More useful for web designers.
Design Companies
Have a look at the portfolio of http://www.nosotroshq.com/, http://www.designfabrika.com/ and http://www.templatemonster.com/
If you know some other site or company or blog that impressed the UX, then please let me know.