Hire Ruby on Rails Developers To Get Expert Assistance
Get expert guidance in using Rails with several languages like HTML, JavaScript, etc., that are appropriate for the web application you have in mind. Being active contributors to the RoR community and having a vast network of top RoR developers by our side, we ensure to bring the best developers and technical expertise to work on your project!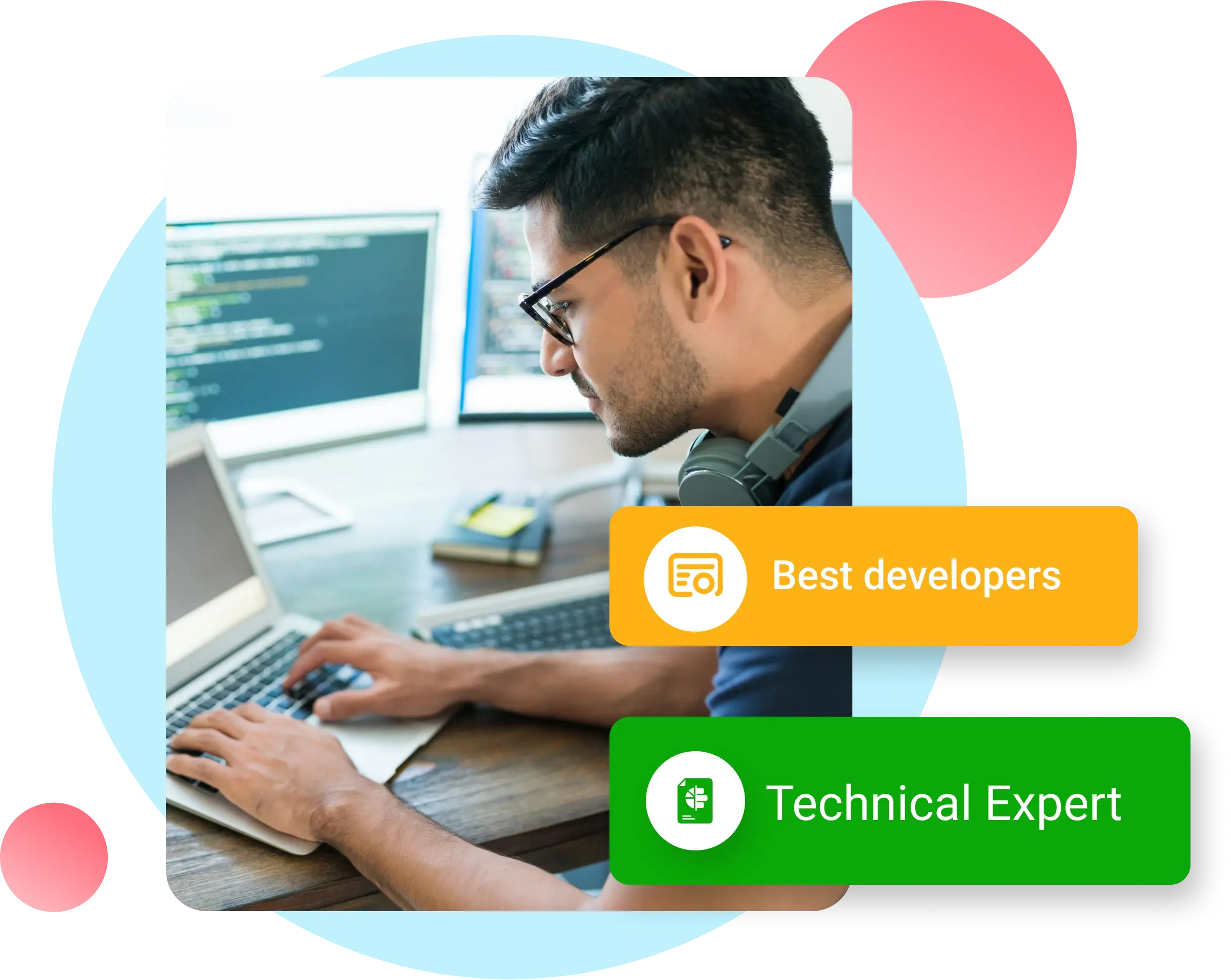 Our Exclusive RoR Services

Web Development
Hire our skilled RoR developers to build scalable and user-friendly web apps with high-performance and agile methodologies.
CMS Development
Get highly reusable and maintainable code to build custom CMS and frameworks through MVC architecture through our expert team of RoR developers.
Product Development
Build a seamless and wide range of web apps for your business, big or small, with our robust RoR-based product development team.
Migration Services
Modernize the existing framework of your RoR-based apps without worrying about downtime and data loss with our top RoR developers' expertise.
Maintenance & Support Services
Our dedicated team of RoR developers ensures full-fletched maintenance and support for your web apps with their expertise and intuition.
QA & Testing Services
Get hold of the best QA team to test your projects with cutting-edge tools and top-notch RoR app development steps to build defect-free RoR apps.
0+
Years of Experience
0+
Experts
0+
Projects Launched
Spritle For Hiring The Best RoR Developers!
Showcasing Our Recent Projects By Our RoR Developers!
PureGenomics
Our Quest With PureGenomics Into The Next Generation Healthcare!
Being a crucial segment of next-generation health care, nutrigenomics can unleash insightful data for better healthcare services! Our team has worked with PureGenomics to aid people to align their nutritional diet based on genomic data!
Reach24
Streamlining Truck Management With Reach24
Truck repair and maintenance is a complex process and needs immediate attention to reduce downtime. Our team at Spritle has worked with Reach24 to develop a truck management application that makes drivers reduce downtime and achieve productivity.
LivingMatrix
Tailoring More Personalized Healthcare Services With LivingMatrix
Healthcare services rely on several data to deliver a personalized experience for patients. Our team at Spritle worked with LivingMatrix to tailor a functional medicine platform for practitioners to treat their patients with more effective evaluation and actionable care plans.
GTSA
Connecting Sports Communities With Innovative Applications
GTSA is the ultimate platform that connects sports communities like never before. Developed by our expert team, this innovative application brings together coaches, players, and spectators, creating a seamless and engaging experience for everyone involved.
Industry Verticals We Serve
Our Expert RoR developers strive to serve the following industry verticals with cutting-edge approaches and trends in RoR.
Healthcare

Retail

Education

E-commerce

Logistics
Process We Follow For You To Hire Ruby on Rails Developers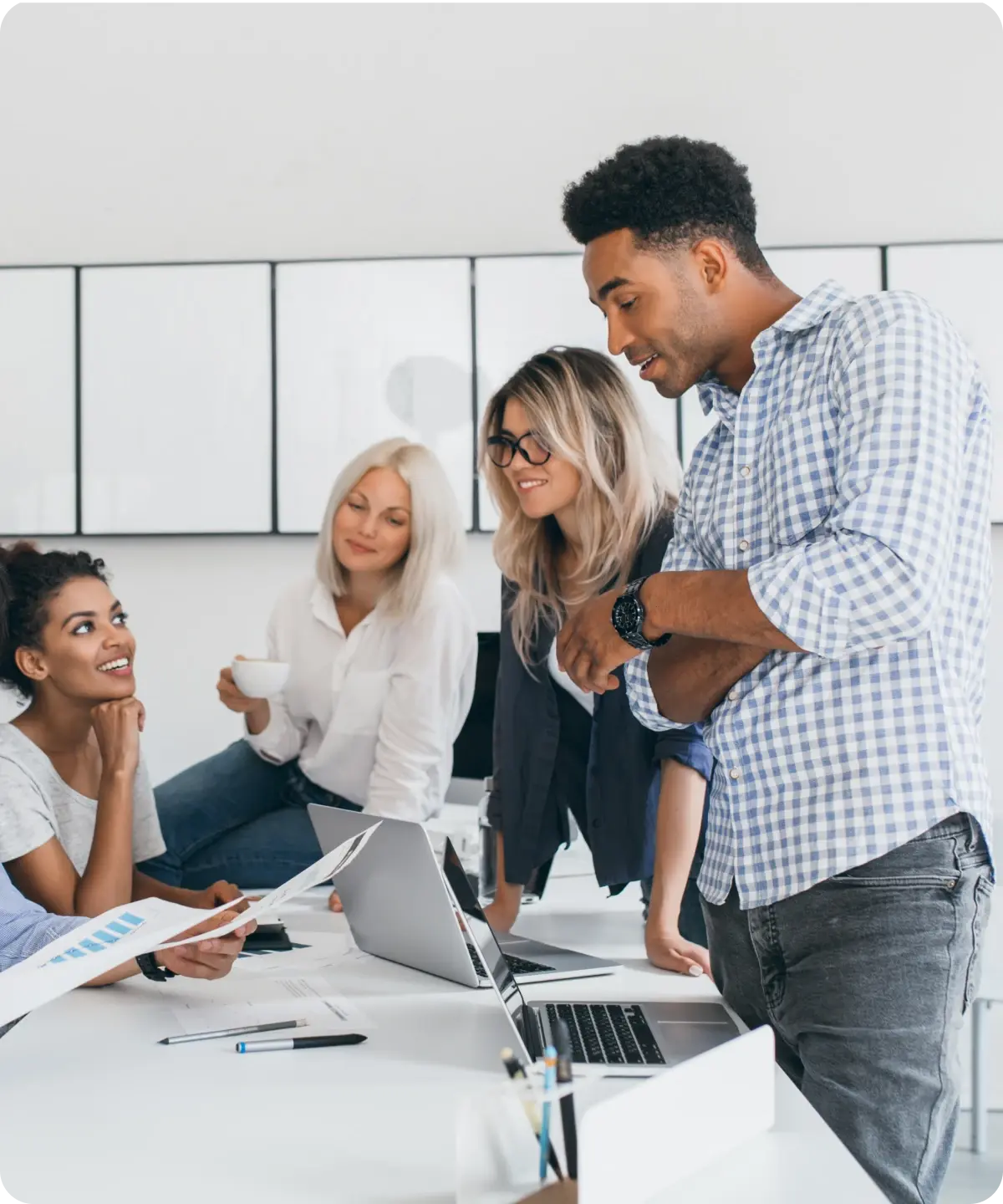 Queries & Requirements

We resolve your queries on a call and understand your needs and requirements.

Choose RoR Developers

Choose and hire the best RoR developers from our team and screen them through an interview.

Scale Your Team

Scale your team according to your needs and decide on its size and expertise.

Integrate Your Team

Integrate our RoR developers with your team and get every day reports on the status of your project.
Clear & Feasible Pricing

Fully Confidential NDA

Transparent Developmental Process

Why Choose Spritle?
With a dedicated team that has several years of experience, we ensure to streamline your project towards scalability and performance. Being experts in crafting RoR-based web apps, our team has a knack for making technical challenges in RoR development into a seamless journey. It could be an idea or an ongoing project with integration issues, we have got you covered with our diverse team of RoR developers.
Frequently Asked Questions
Of course! We follow a very flexible and scalable onboarding process for you to hire Ruby on Rails developers. So, based on your needs, we will shortlist the profiles of our developers, and you can choose them as per your needs.
Our hiring models are completely seamless and offer both onsite and offshore RoR developers for your project. All you have to do is to call us to get our tailored services and skilled developers for your project.
Our RoR development services come with stringent NDA terms that will ensure the security of your IP. Beginning from signing the NDA to maintaining confidentiality and ownership rights, We ensure the complete security of your IP before working with you.
We understand that the success of every RoR project depends on how well we track its performance post-launch. Therefore, from fixing bugs and continuous monitoring to framework upgrades; we provide full-fletched support and maintenance.
Every RoR project needs a combination of cutting-edge technologies to ensure its success and performance. Our RoR developers use diverse tools like Docker, Redis, Azure App Sevice, Unicorn, etc., for RoR development.